Bills look to keep the defense rolling in Cincy...UB loses in seven overtimes...and a five-run 8th fuels a Nationals win. Greg Larson has more details on today's Sunday Sports Update...
Sunday Sports Update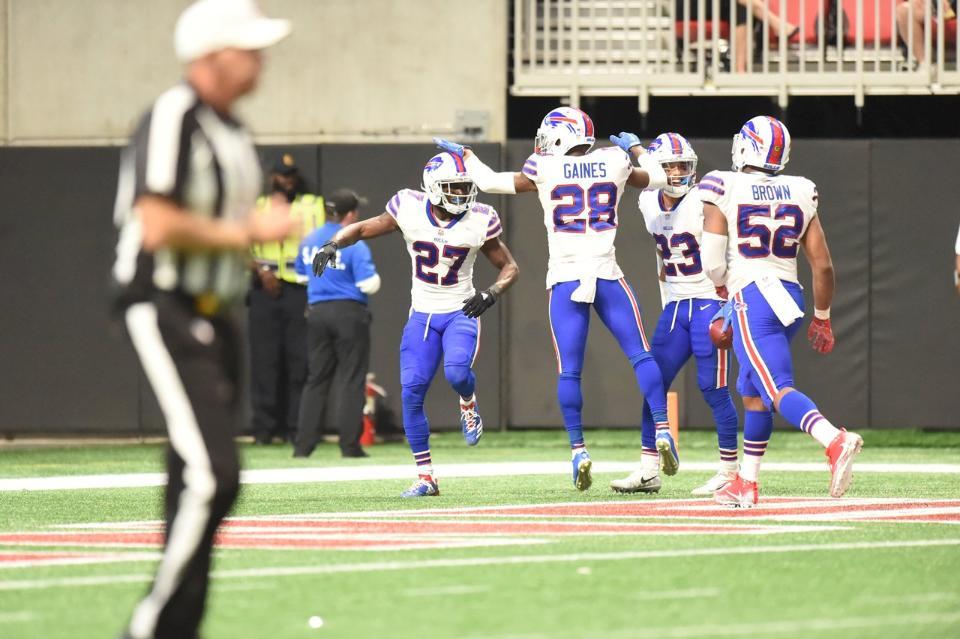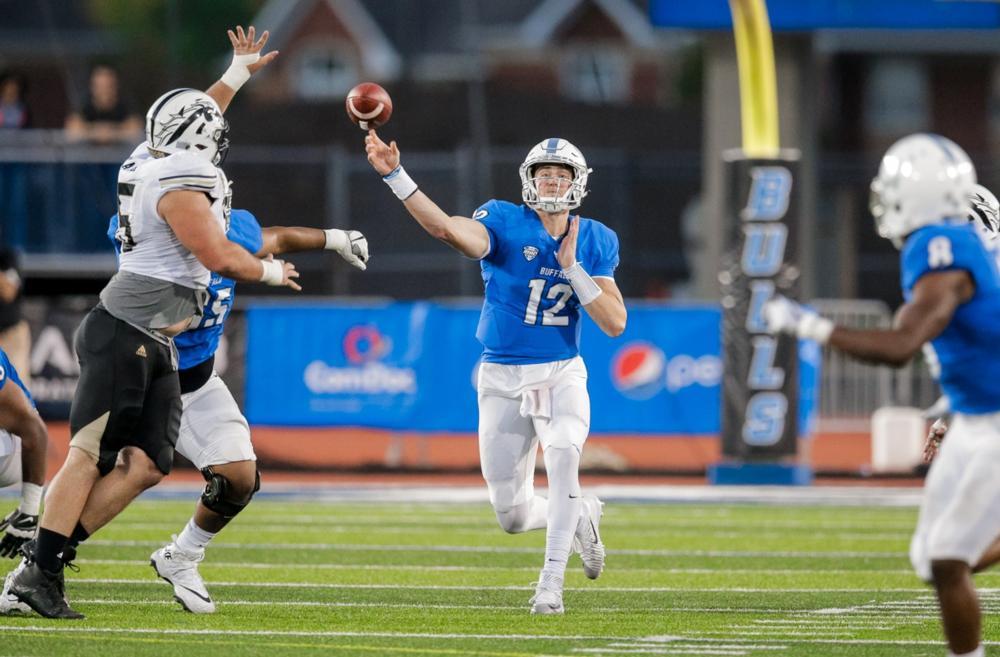 Top left: Can the Buffalo Bills keep the train moving along? Last week, rookie Tre'Davious White scored a touchdown, while the defense added two interceptions in a 23-17 upset of the Atlanta Falcons. This week, the spotlight will likely be on the defense again, as the Bills bring their 3-1 record into Cincinnati against the 1-3 Bengals. Listen to today's game on WDOE (94.9 FM/1410 AM). Pregame coverage starts at 11:00 AM, and kickoff is at 1:00 PM! Photo from buffalobills.com
Top right: University of Buffalo quarterback Drew Anderson will be hard-pressed to put up numbers like he did on Saturday. Against Western Michigan, Anderson threw for a school-record 597 yards and seven touchdowns. But that wasn't enough to get a win. The Bulls suffered a heartbreaking loss, 71-68 after seven overtimes. The game set an FBS record for most combined points in a game and tied the record for most overtimes in a game. Photo by ubbulls.com
Bottom left: Ryan Zimmerman celebrates his three-run home run for the Washington Nationals in Game 2 of the National League Division Series. Zimmerman's round-tripper capped a five-run 8th inning for the Nationals and gave them a 6-3 victory to even the series.
Bottom right: Adam Goot makes a catch during Falconer-Cassadaga Valley's game against Allegany-Limestone on Saturday. The Golden Cougars used a methodical passing attack to edge the Gators by a score of 16-14 on homecoming day in Sinclairville. The Golden Cougars are now 4-2 and will vie for a Class C South division title next week. Photo by the Post-Journal