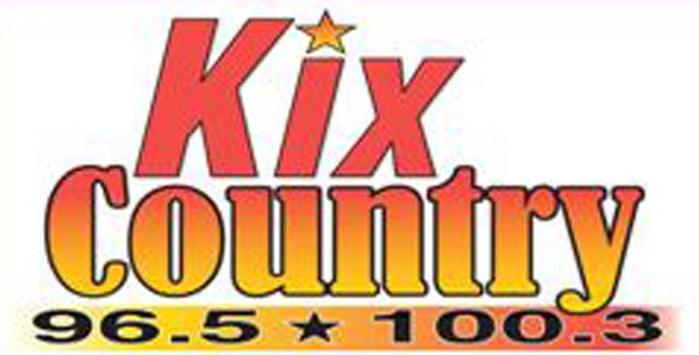 SATURDAY AFTERNOON FROM 4 TO 6, come to to a big KIX Road Show at Gay Mark Tire And Wheel's Customer Appreciation Day and Cruise-In at 6624 Route 60, just 5 minutes south of Cassadaga. There will be prizes, giveaways, free hot dogs, free Cassadaga Shurfine Party Pizza, the KIX prize machine, courtesy of Southern Chautauqua Federal Credit Union, lots of classic cars and motorcycles and family fun. Mark James will be broadcasting live from the KIX Add Lumber Tent! Look for the KIX Country Cruiser!

Tickets are still available to see Jason Aldean, with special guest Brett Eldredge and A Thousand Horses, Thursday, September 22nd at Darien Lake. Get yours at livenation.com.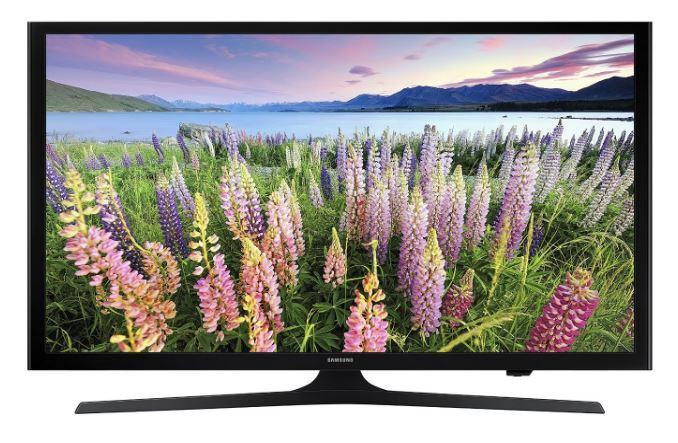 Win a 48" Samsung HDTV courtesy of Seneca Hawk Travel Plaza in Irving. Log on to chautauquatoday.com and type "Seneca Hawk TV" in the keyword box to enter. Drawing October 25th!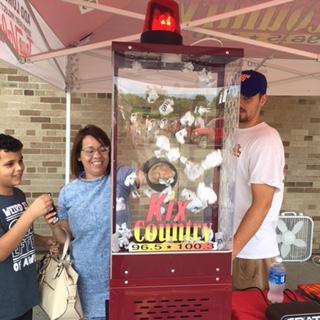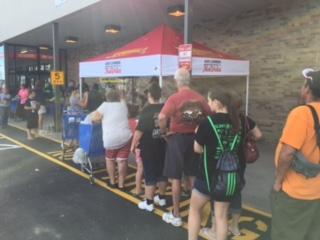 Ollie's Bargain Outlet Celebrated its grand opening in Dunkirk with a KIX Roadshow recently in the D & F Plaza at Vineyard and Central Avenue next to J.C. Penney in the old Quality Mart! Who doesn't love a good bargain? Ollie's is where you'll find real brands at real bargain prices. Ollie's Bargain Outlet - home of Good Stuff Cheap!
__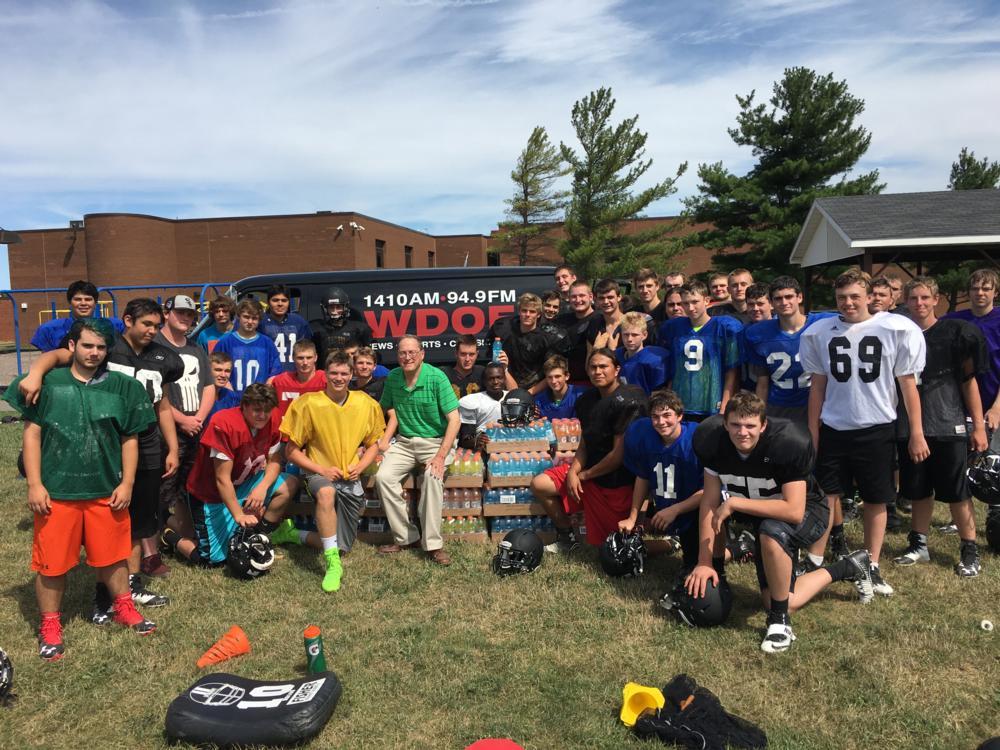 Big Rick's One Stop is helping keep our student athletes cool by donating one thousand dollars worth of Gatorade to a local team. The winner of our Big Rick's Hydrate Contest is the Silver Creek-Forestville football team. Congratulations to everyone who voted at chautauquatoday.com! Big Rick's cares about our student athletes.
__

*Listen Mondays and Wednesday mornings to win delicious pizza
from Big Rick's One Stop on Lakeshore Drive in Dunkirk, including
the exclusive Big Rick's Breakfast Pizza - like nothing you've ever
experienced.*
___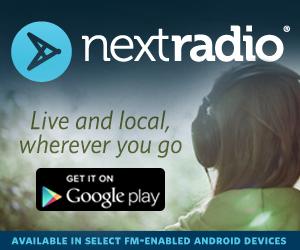 _
ON SALE NOW!!!

__

Tuesdays And Thursday mornings, listen to Mark James from 6 to 9 for your opportunity to win two delicious slices of Crosby's Cheese and Pepperoni Pizza and a 20 Ounce Coke Product! Crosby's. Add a smile to your day!
__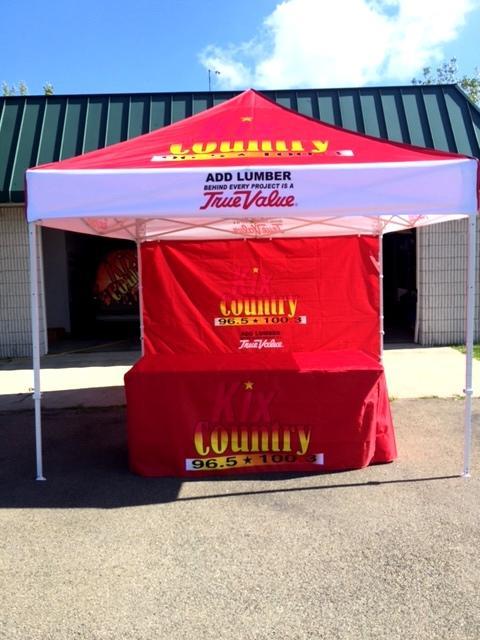 CHECK OUT OUR NEW REMOTE BROADCAST
SHELTER! Business Owners! We can bring a
KIX Roadshow to your business. Just call us
at (716) 366-1410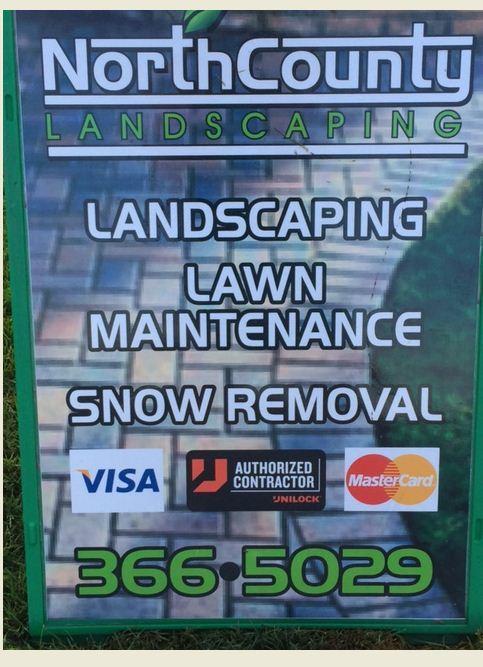 KIX Country welcomes our new lawn maintenance service, North County Landscaping. Owner Joel Biscaro is now keeping the Chadwick Bay Broadcasting Studios looking great. North County Landscaping offers high quality commercial and residential weekly lawn maintenance, landscape installation and maintenance, Hardscapes with Unilock Pavers, Yard Clean Ups, Light Dump Truck Service and more. Call Joel at (716) 366-5029 or, log on to www.northcountylandscaping.net!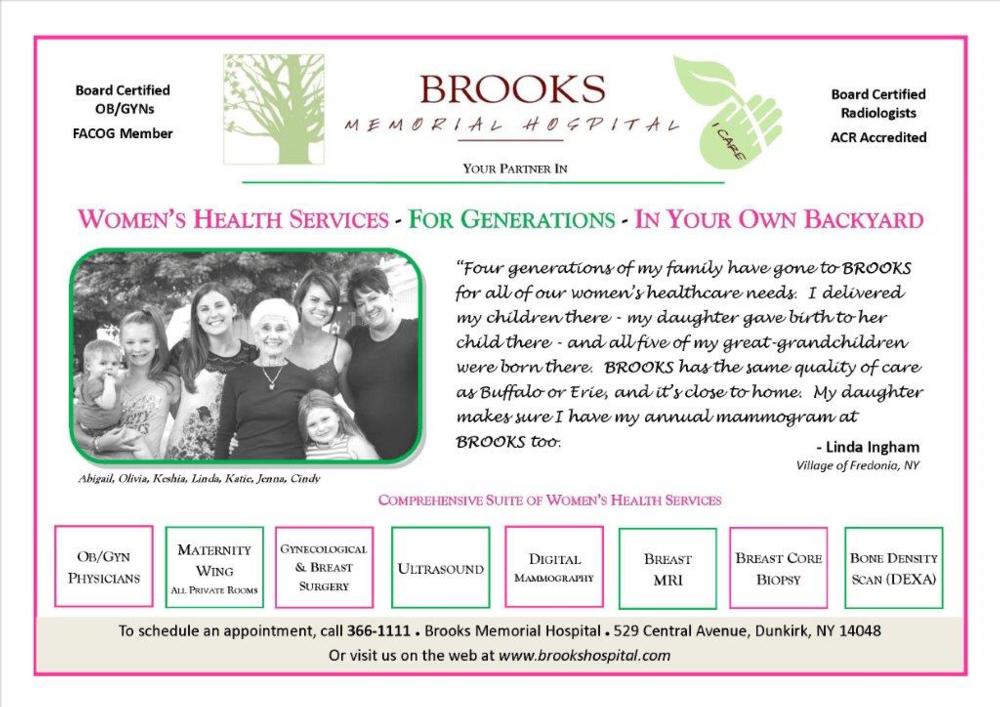 --
KIX Country is the home of Chautauqua County's Best Country. Mark James wakes you up weekday mornings from 6-9. Bob Kingsley counts down the Country Top 40 Sundays from 8 to Noon and Rick Jackson plays Country Classics Sunday nights from 7-10. Overnights, it's America's Biggest Country Show,"After Midnite with CMT's Cody Alan! Check our Events Calendar for our next KIX Country Roadshow.

Dennis Morley is on the air every Wednesday from 8-9am. Click HERE to read this week's Zodiaction and your Horoscope.

KIX COUNTRY VIDEO OF THE DAY