Mark Richards
Weekdays 6 a.m. to 10 a.m.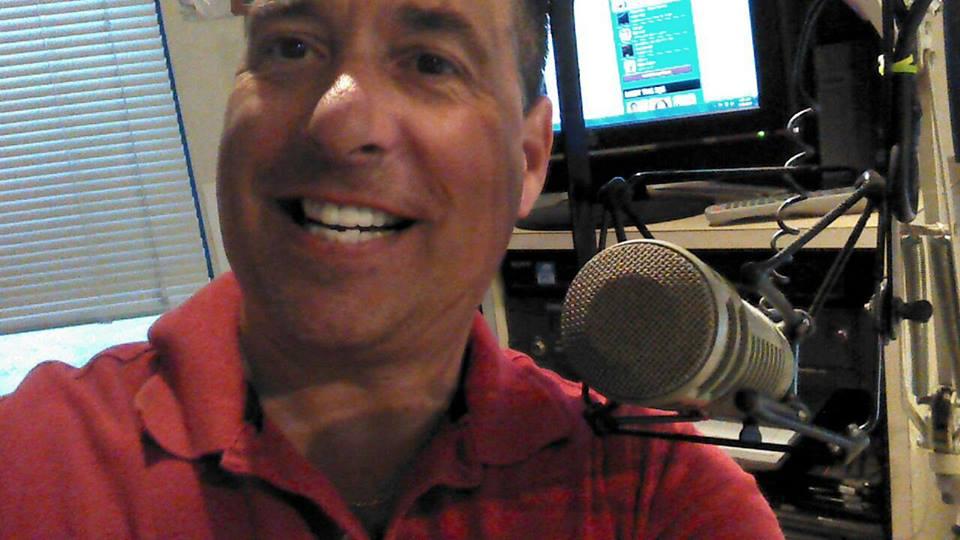 I'm Mark Richards. I was born in Buffalo and I grew up in the Cheektowaga, West Seneca area. I was that nerd who read the Pledge to the Flag in high school. We actually had a radio station at West Seneca East Sr. High, so, I've been hooked this industry since the age of 14. I've been in radio since the 80s and I was on a few Buffalo and Erie radio stations when finally, Kix Country came calling! What's the #1 most played song on my phone? It's most likely a mix of music you won't hear on any radio station. What's my favorite movie? The Notebook, and, what's my favorite quote from that movie? "It STILL isn't over." That describes my radio career. Just when I thought it was over, they drag me back in, and I love it.
Mark James

Fill in shifts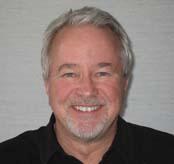 Mark is delighted to find himself here in Western New York, after 5 years in Montana and two decades in California,. He was born in Chicago and raised in Texas (but make no mistake, HE IS NOT A TEXAN!!!).
Mark has programmed radio stations and been on-the-air all his career primarily working with country stations, but also with adult contemporary, rock, jazz, and even classical stations.
Mark became interested in music early in life, learning guitar and eventually becoming a member of the band RUSH. However, another band named RUSH came out of Canada, so his band became FIRST RUSH. He is a dog owner and animal lover. He also rescue animals and have come to the aid of numerous dogs, cats, seagulls, pelicans, seals, squirrels, and even a woodchuck with a foot somebody ran over with their car.
Tad Svendsen

Weekdays
I've been hooked on radio since I got my first portable set when I was nine years old. I started playing country music on the radio when I was 16, and have been heard on some of the best stations in the nation. I'm a certified gadget fan, but I find I spend too much time charging batteries for my toys. I enjoy looking after the family farms, but don't enjoy paying the bills. I also enjoy reading and learning, but discovered there's a lot more to learn. I'm single, clean my own house, do my own laundry, and live with my roommate of 17 years, my dog Grady.
Colleen Addair

Weekdays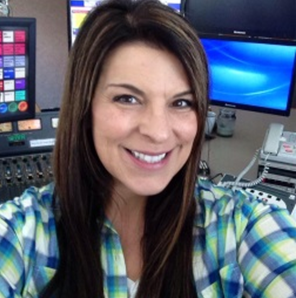 My radio career began in Southern WV at 16. I've been lucky enough to host nationally syndicated radio shows: "Colleen's Classic Country USA, and "Cross Country Songs of Faith." -- Past TV stints: Host on the "Shop At Home" network, and Weathercaster. I'm married to Scott, the great hunter (think Duck Dynasty -- beard and all). We have one daughter, Katie, who is about to finish her college career as a registered nurse. We are all country music fans. Many evenings at our house are spent fishing at our pond. -- I am the lead vocalist of a worship band. My faith is very important to me. -- I've ridden motorcycles since I was a kid, and LOVE my Indian Chief. We are currently restoring a '69 Camaro that I will drive a LOT. -- Early on, I pledged my heart to Elvis, and then Waylon Jennings. I love how Keith Urban feels the music when he plays, and Kenny Chesney's incredible knack of picking great songs. There are so many talented acts, but the sound that Eric Church and Zac Brown are bringing to country is really cool. I also believe there's a place for artists like Steven Tyler. -- I'm just a country fan, period.
Jessie Addy

Weekends
I was born in Dallas, TX where my dad was following his radio dream and my mom was a Registered Nurse, but I mostly grew up in Michigan. I was the kid in school that wanted to be everyone's friend, so I was in the band (Tuba), hung out with the theatre kids and played basketball, baseball and football. My younger brother shared my passion for music, which made for a noisy house growing up. I graduated from Michigan State University (Go Green!) with a degree in Geography and planned on being a teacher. I really enjoy any chance to be outside fishing, golfing or skiing....which I have zero talent for any of them. My inside time is spent trying to learn more about wine, trying to learn Spanish and trying to perfect the 3 Chicken dishes I can cook. I'm so grateful to be able to listen and talk about music for a living and maybe I'll see you at a show sometime!
Penny Mitchell

Weekdays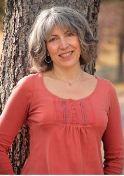 I was born in Colorado Springs, grew up in Canon City and am insanely proud to be a Colorado native. I met my husband in college at the campus radio station. Our first date was a media banquet; we got engaged three months later. I was working in Colorado Springs at the time; my Dad came VERY close to putting a station bumper sticker on the back of his tux as he walked me down the aisle, but he knew my Mom would have murdered him. We decided to not have kids and instead are putting our veterinarian's children through school. ;-) I am a voracious reader (I actually kind of hate television). I love to hike, I've climbed four of Colorado's 14,000 foot mountains. I love to travel. I love ALL kinds of music. I still think radio is absolutely magical. You flip a switch, you're suddenly no longer alone; it's amazing.
Tug Cowart
Weekends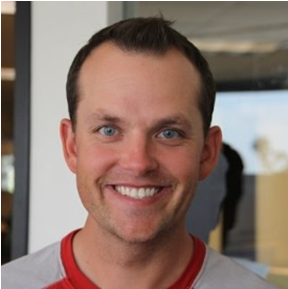 I grew up in Northwest Georgia in the City of Dalton. It's the Carpet Capital of the World. If you're walking on carpet, it was probably made there. After high school I joined the US Navy where I spent four years as an Operations Specialist aboard the USS South Carolina CGN-37 and USS John F. Kennedy CV-67 in Norfolk, VA. and Jacksonville, FL. I have been married for 14 years and I have an 11 year old son named Jakob. Most days you can find me near a ball field, as Jakob is obsessed with sports. He plays year round baseball, also playing football and basketball in season. I love being a dad; it is the most important thing is my life. If we're not watching Jakob play ball, we're probably watching a game or in the front yard throwing a ball around ourselves. I love country music, I was raised on it but I enjoy everything from Pop to Hip Hop, Rock to Contemporary Christian.
Rick Jackson
Sundays 8-11pm

Rick Jackson presents three hours of Country Classics. The music is selected from the greatest stars and songs in country music history. If you are a country fan, you'll know most of the songs. With a good dose of fun and respect, Rick presents the songs with colorful stories and information about the music, singers, songwriters, and behind the scene players. Each show features a theme which brings a dynamic feel to the show. Past offerings have included: Country Crime, Silver screen Country and Country Crossovers. Rick's friendly, entertaining style and 36 years of country music give him the perfect blend of style and substance to bring his listeners the most unique country music show in radio.
Bob Kingsley
Saturdays 3-7pm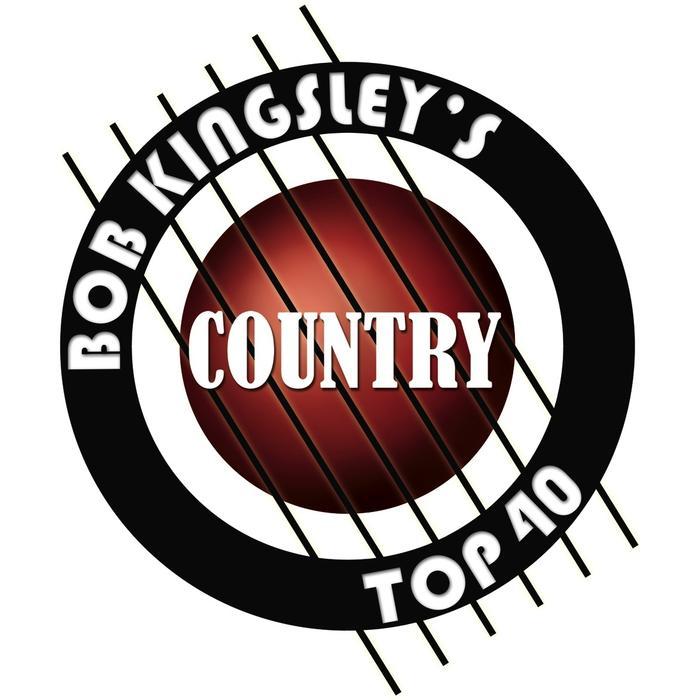 Each Saturday from 3-7 pm on Kix Country 96.5 and 100.3 FM, Bob Kingsley counts down the 40 hottest country songs of the week from sales measured by Billboard Magazine. Each show is interspersed with recent interviews with today's hottest country stars; showcases the foremost trends in country music, and delivers news of interest to the country music listener; everything from insights into the lives of today's country superstars to the latest concert information.