Return of the Blue and Red...Yankees stumble again in Cleveland...and over 100 local high school alumni compete at Shorewood Country Club. More details from Greg Larson on today's Saturday Sports Update...
Saturday Sports Update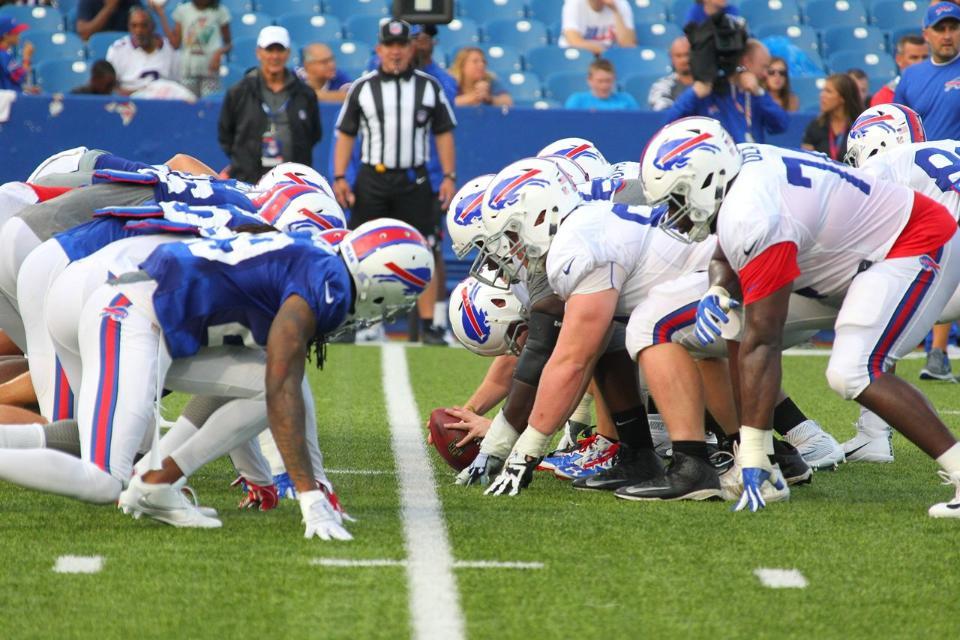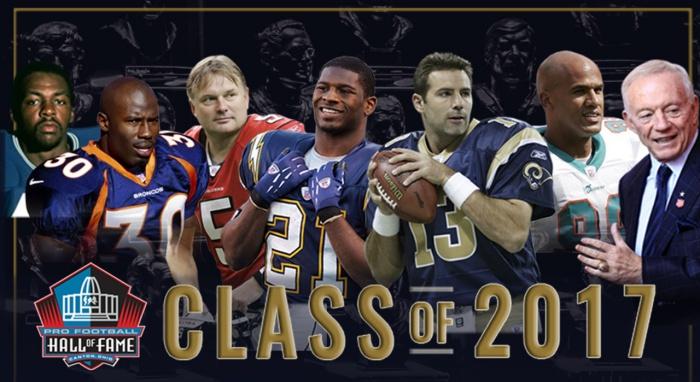 Top left: A look at the Buffalo Bills in the trenches during their latest training camp practice. On Friday, the Bills took a break from the field at St. John Fisher College and held the practice at New Era Field in a practice that was billed as "The Return of the Blue and Red." The latest injury news centers around offensive tackle Cordy Glenn's sore left foot. The Bills say there's no major issue with it, and he should return to practice in about a week. Photo by buffalobills.com
Top right: These seven men who make up the Pro Football Hall of Fame Class of 2017 will be enshrined before thousands of NFL fans this evening in Canton, Ohio. From left to right, the seven new inductees are Kenny Easley, Terrell Davis, Morten Andersen, LaDainian Tomlinson, Kurt Warner, Jason Taylor, and Jerry Jones.
Bottom left: Cleveland Indians catcher Giovanny Urshela tags out Ronald Torreyes on a play at the plate Friday evening at Progressive Field. Sterling defense by Urshela, combined with a subpar performance on the mound from Jaime Garcia, allowed the Tribe to defeat the New York Yankees 7-2. Photo by the Cleveland Plain Dealer
Bottom right: A total of 148 people were at Shorewood Country Club on Friday, participating in the 8th annual Dunkirk/Cardinal Mindszenty/Fredonia high school alumni golf tournament. The team of Joe Valvo, Joe Valvo, Jr., Mike Ringler and Jenny Ringler took first place for the men, while the winners on the women's side were Jeanette Pehelka, Marian DeSnyder, Judy Waterman, and Judy Mowery. Photo by the Observer