King James leads Cavs closer to Eastern Conference Finals...Ducks use miracle comeback to stun Edmonton...and the Yankees get a late homer to beat the Cubs. More details from Greg Larson on today's Saturday Sports Update...
Saturday Sports Update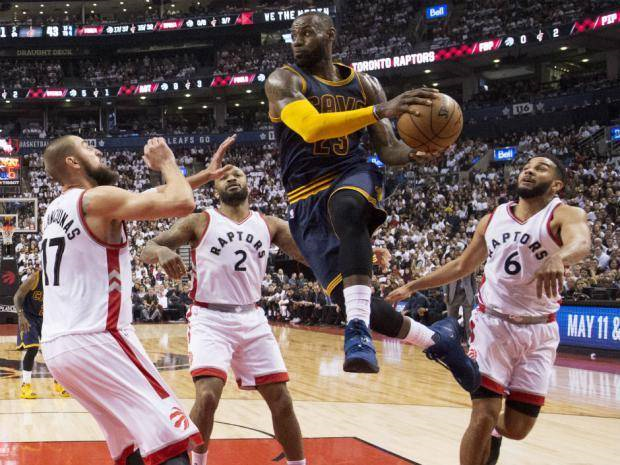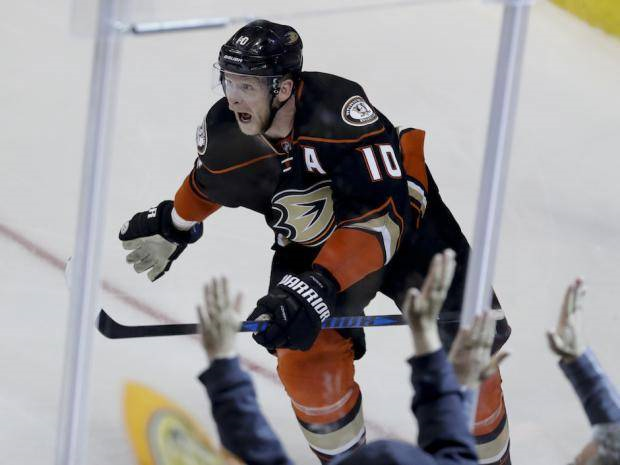 Top left: LeBron James elevates in the lane during Game 3 of the NBA's Eastern Conference Semifinals between the Cleveland Cavaliers and the Toronto Raptors. LeBron led the Cavs with 35 points and added eight rebounds and seven assists as Cleveland won 115-94 Friday night to take a 3-0 lead in the series. The Cavs have a chance to wrap up the series on Sunday. Photo by the Canadian National Post
Top right: Corey Perry celebrates his game-winning goal for the Anaheim Ducks in double overtime of Friday night's Game 5 of the Western Conference Semifinals against the Edmonton Oilers. The Ducks appeared to be dead in the water after trailing 3-0 with less than 4:00 remaining in the 3rd period. But they found a way to tie it up in regulation, scoring three unanswered goals in a 3:01 span. Anaheim leads the series 3-2. Photo by the Canadian National Post
Bottom left: Brett Gardner of the New York Yankees celebrates with Jacoby Ellsbury after hitting a line drive, three-run home run with two outs in the top of the 9th inning at Chicago's Wrigley Field. Gardner's home run marked another highlight in what's been a very promising start to the season for the Yankees, who beat the defending World Series Champion Cubs by a 3-2 score.
Bottom right: Classic Empire will be one of 20 horses running today in the 143rd edition of the Kentucky Derby. Classic Empire is the morning line favorite at 4-1 odds in what is expected to be a wide open field at Churchill Downs. Photo by USA Today