Lady T'Birds upset Allegany-Limestone for C-1 title...Fredonia seeks first Section VI crown in 13 years...and a creative shootout goal dooms the Sabres. Greg Larson has more details on today's Sunday Sports Update...
Sunday Sports Update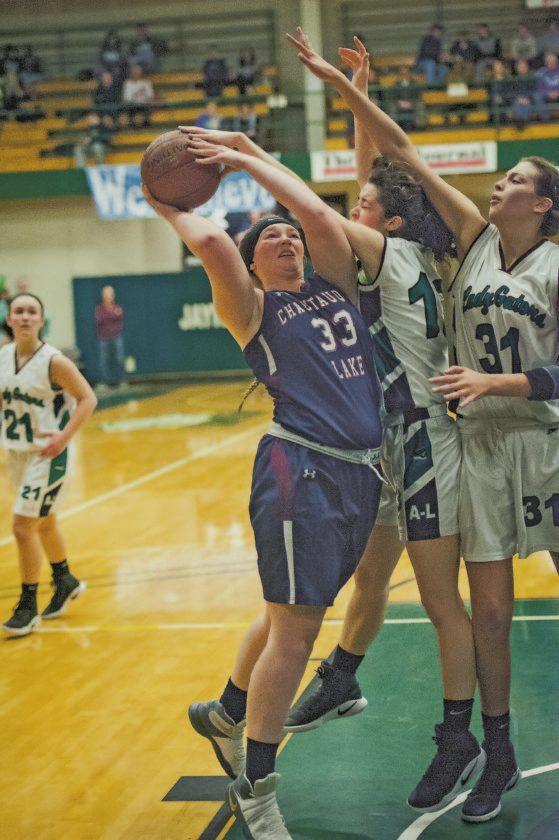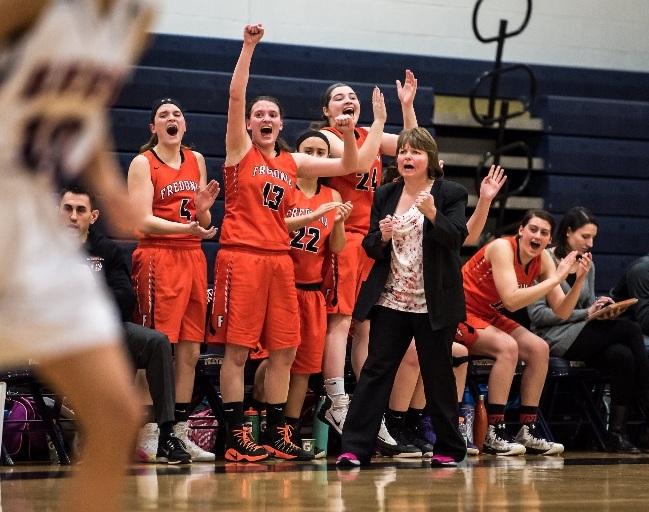 Top left: Chautauqua Lake's Lakin Gustafson tries to beat Allegany-Limestone's Brooke Giardini and Morgan Davis to the rim during Saturday's Section VI Class C-1 girls championship game at Jamestown Community College. Gustafson had nine points and five rebounds, as the Lady Thunderbirds defeated the Lady Gators 57-50 for their third sectional crown in four years. Photo by the Post-Journal
Top right: Will the scene on the Fredonia bench today be similar to this one? The Lady Hillbillies will play in their third consecutive Section VI championship game this afternoon at Buffalo State. They fell short the previous two tries, and they're hoping the third time will be the charm, as they battle Depew for the Class B-1 title. Tip-off is at 4:00, and you can catch the game on WDOE! Photo by Ron Szot
Bottom: The call from Rick Jeanneret doesn't do it justice; this goal by Tampa Bay's Nikita Kucherov won the shootout for the Lightning, handing the Buffalo Sabres a 2-1 loss on Saturday. Check out the video for yourself...