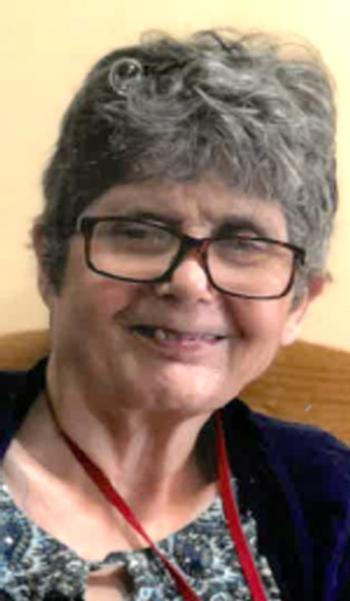 Mary L. Ditta, 66, of Silver Creek died unexpectedly on Saturday, May 12, 2018 at Buffalo General Hospital. She was born in Buffalo on June 5, 1951, the daughter of the late John and Jessie (Garner) Ditta.
Surviving is a brother, Michael Ditta of Fredonia; her People Inc. family and friends; also her loving legal guardian, Sue Olenexko. In addition to her parents, she was preceded in death by a sister, Beverly Ditta.
Mary lived in the group home on Newton Street in Silver Creek, for the last couple of years. She volunteered weekly at the Lakeshore Humane Society, where she had a favorite cat, Jackson. She was a program participant at the Resource Center in Dunkirk.
Mary loved parties, enjoyed socializing, and she liked to cook. Her favorite dishes to make were anything Italian. Once a month, she would eat at Olive Garden in Buffalo. For leisure, she watched Disney movies; her favorite was The Wizard of Oz.
A Mass of Christian Burial will be celebrated on Tuesday, May 22 at Our Lady of Mt. Carmel, 165 Central Ave., Silver Creek at 10 a.m., with the Fr. Daniel Fiebelkorn officiating. Interment will be private at Mt. Carmel Cemetery.
Arrangements are by the Hole-Parker Funeral Chapel, 160 Central Ave., Silver Creek.
Obituary from the Observer