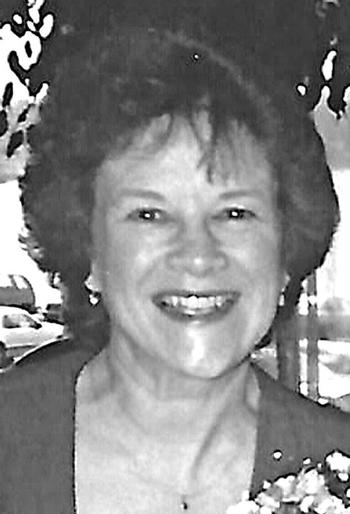 Margaret H. "Maggie" DeGraff, 78, of Ithaca passed peacefully on Wednesday, March 7, 2018 at Absolut Care in Westfield after a long illness. She was born September 4, 1939 in Ithaca, the daughter of Homer R. and Helen M. (Trautlein) DeGraff.
Maggie graduated from Ithaca High School and attended SUNY Cortland before moving to the Triple Cities Region (Binghamton) to raise her family. While working in area school districts, Maggie earned her BA in American Studies from Binghamton University. She earned her MS in Library Science from the University of Albany, and ultimately retired as the School Librarian at Anna S. Kuhl Elementary School in Port Jervis, NY. Maggie enjoyed an active retirement in Ithaca caring for her mother, Helen, while pursuing both civic and social interests as an election inspector, choir member and Red Hat Society Lady. In 2017, Maggie relocated to Westfield to be near her daughter, Jennifer.
Maggie had a true love for books and was passionate about encouraging the love of books in young children. She loved her family home and sharing the background history. Most of all, she loved her family, and was always there for them.
Maggie is survived by her children: Steve (Laurie) Gormley of Hoosick Falls, Christopher (Terri Howard) Gormley of Binghamton and, Jennifer (Timothy) Schrantz of Fredonia; grandchildren, Michael (Maggie Caron) Gormley, Matthew (Rachael Jones) Gormley, Jena (Robert) Calph, Nathan and Samuel Schrantz; great-grandchild, Amber Gormley; brothers, Timothy (Patricia) and Brian DeGraff; sister-in-law, Margaret Burton and her beloved extended family. In addition to her parents, Maggie was predeceased by her brothers, David (Margaret) and Kenneth DeGraff; and her former husband, Edward J. Gormley.
A memorial service will be held in Ithaca on Saturday, April 21 at 1 p.m. at the First Congregational Church of Ithaca, 309 Highland Ave., Ithaca, NY 14850.
Local arrangements are by McGraw-Kowal Funeral Home in Dunkirk. Donations in Maggie's memory may be made to The Laura Bush Foundation for America's Libraries, www.laurabushfoundation.com.
By the Observer