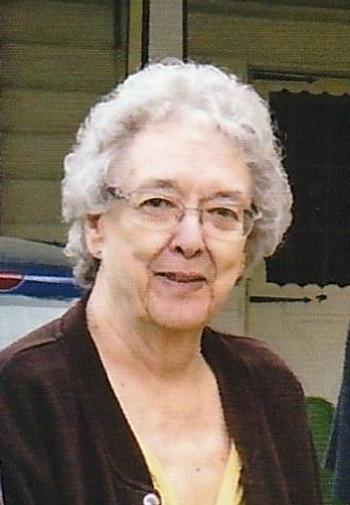 Patricia J. Webb of Sinclairville passed away Thursday, February 8, 2018 at Heritage Village Campus in Gerry. She was born June 6, 1937 in Buffalo, a daughter of the late Perry and Kathryn Reynolds Sisley.
Pat was a graduate of Lockport High School in 1954 and SUNY Fredonia in 1971, receiving her Bachelor of Arts degree.
Pat served over 20 years as the librarian of Sinclairville Free Library and had also worked as a substitute teacher and a seamstress.
Pat was a member of the Park United Methodist Church and Ladies Circle. She enjoyed quilting, sewing, cooking and reading.
Wife of 49 years to the late Robert E. Webb, whom she married June 14, 1958, and who died August 14, 2007; mother of Robin (Stuart) Schulman of Franklin, NJ, Russell (Barbara) Webb of Ashville and the late Robert Webb; grandmother of Melissa Travis, Dina and Rebecca Schulman; sister of the late Peter and James Sisley. Also survived by nieces and nephews.
Funeral service will be held at 11 a.m. Thursday, February 15 in Park United Methodist Church, 49 Sinclair Drive, Sinclairville. Visitation will be held from 4-7 p.m. Wednesday, February 14 in the Jordan Funeral Home, Sinclairville.
In lieu of flowers memorials may be made to Park United Methodist Church, Sinclairville, NY 14782-0730; or the Sinclairville Library, 15 Main Street, Sinclairville, NY 14782.
Obituary from the Post-Journal