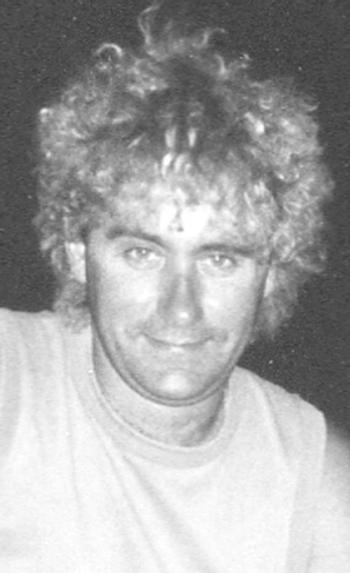 Edward A. Fabritius, 63, of Fredonia, formerly of Sheridan, passed away at Brooks Memorial Hospital on Friday, August 11, 2017 after a courageous battle with cancer. He was born on February 23, 1954.
Eddie retired from SUNY Fredonia in 2011 as head grounds supervisor. He attended Silver Creek School. He loved the outdoors and in his earlier years worked for local farmers and in greenhouses in the Sheridan area. Eddie enjoyed camping at Sheridan Bay and playing softball. He also worked the playing fields for the Buffalo Bills Training Camp during the glory days.
During his retirement years, you could find him walking downtown Fredonia and adjoining areas daily regardless of the weather. He took much pride in his lawn care and home gardening talent. Eddie enjoyed walking the Lake Erie beaches for glass, stones, rocks and wood pieces for his backyard, and liked watching old reruns of cowboy TV shows and action movies. He was affectionately known as uncle "E" by his nieces and nephews.
Surviving are his beloved wife, Judith (Komada) Fabritius of Fredonia; his son, Mark Fabritius of Dunkirk; his mother, Dorothy (Mleczko) Kornacki of Dunkirk; niece, Jennifer Corsi (Jay Jacques) and their children, Tyler, Siera and Trevor of Dunkirk; and nephew, Ted (Stephanie) Hanson and their daughter, Aaliyah of Fairborn, OH. Also surviving are brothers-in-law and sisters-in-law, Peter Komada of Dunkirk, James and Nancy Kostran of West Seneca, Loren and Susan Warner of Jamestown, Linda (Pete) Wasula of Silver Creek, Uncle Donald Mleczko of Eizabethtown, KY and Alex Kornacki of Buffalo; and many cousins and friends. Preceded in death by his stepfather, Eugene Kornacki; brothers, James and John Fabritius; and sister, Barbara (Fabritius) Leahy.
Relatives and friends are welcome to call on Sunday, August 13 from 3-6 p.m. at the R. Mackowiak Funeral Home Inc., 56 East Doughty Street in Dunkirk. A Mass of Christian Burial will be celebrated Monday, August 14 at 10 a.m. in Blessed Mary Angela R.C. Parish Church of St. Hedwig. Interment will be in Sheridan Cemetery.
Obituary from the Observer