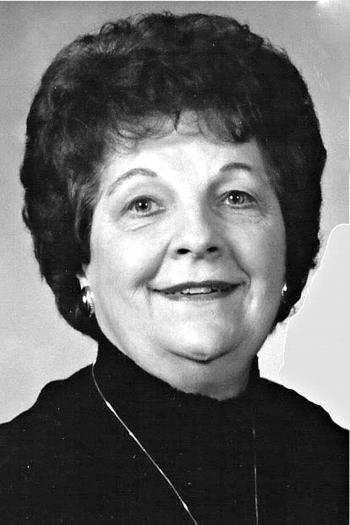 Margaret Rodak Walsh, longtime resident of Fredonia, NY, died Thursday, January 5, 2017 at St. Therese Memory Care Center in Hopkins, MN, where she was a resident since 2008. She was 90 years old.
Margaret was a lifetime member of St. Joseph's Roman Catholic Church in Fredonia, where she served on the Altar and Rosary Society, and Home School Association. Margaret often provided haircuts and other spa services to home bound parishioners to boost their spirits.
Margaret was married to the late John D. Walsh, Jr. and is survived by her two daughters, Dianne Walsh Astry (Douglas Astry) of Eden Prairie, MN and Jacqueline Walsh Carmona (Franklin Carmona) of Troy, MI. She had four grandchildren whom she adored and shared many special moments of laughter: L. Jonathan Astry, Lauren Astry Sorensen (Mark Sorensen), Erin and Colin Carmona.
A Mass of Christian Burial will be held from St. Joseph's Catholic Church on Saturday, January 14 at 10:00 AM. At the request of the family, there will be no public viewing. In lieu of flowers, memorials may be made to The Senior Citizen Pet Fund, c/o Mission Animal Hospital, 10100 Viking Drive, Eden Prairie, MN 55344; or the Angel Fund c/o North Hills Veterinary Hospital, 300 W. Tienken Rd. Rochester, MI 48305.
All arrangements have been entrusted to Michael Robert Fantauzzi, Owner and Director of the Fantauzzi Funeral Home, 82 East Main Street, Fredonia, NY.
Obituary from the Observer