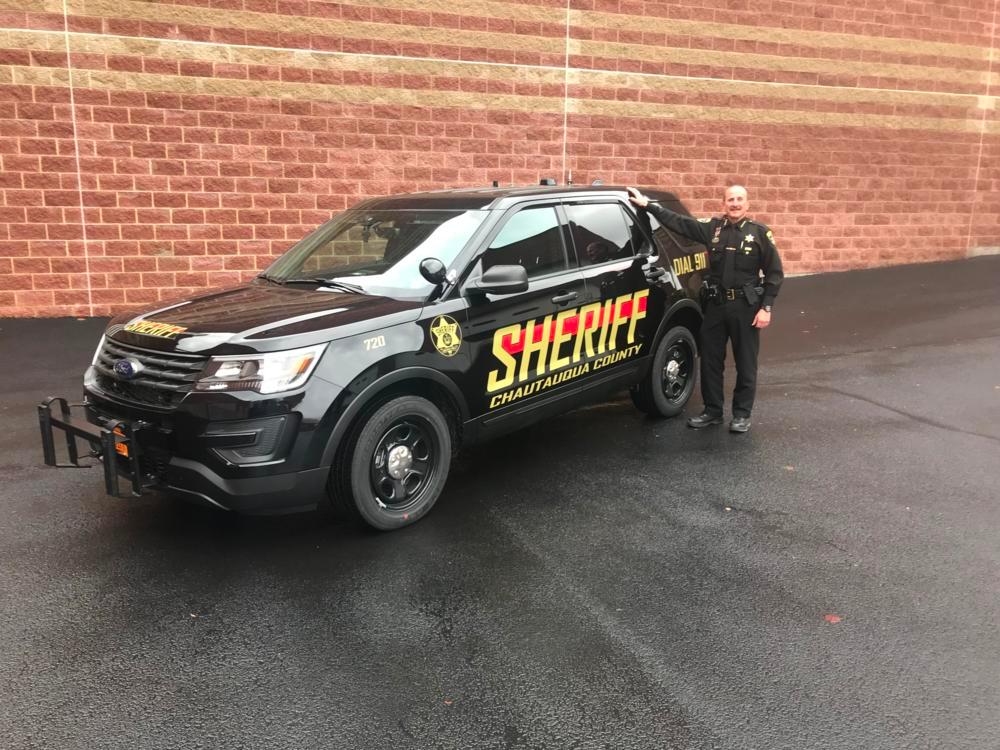 The Chautauqua County Sheriff's Office has announced that deputies will be driving new patrol vehicles with a new color and graphics design. The first of the new vehicles was put into service on Wednesday. Sheriff Joe Gerace says his department has been using the Chevrolet Impala Police vehicle as its main patrol car for over a decade. However, Chevrolet has pulled the Impala from its line of police vehicles, so Gerace decided a change needed to be made...
Joe Gerace: change in vehicles
Gerace says they chose the Ford Interceptor Utility vehicle for a number of reasons. One of those reasons is that it gives deputies more room for the equipment they carry...
Joe Gerace: more space
Another reason that vehicle was selected is because it is all-wheel drive, which Gerace says is important for navigating throughout the county in a variety of road conditions. And that is not the only change -- the color scheme of the new vehicles will be changed from red and white to black and gold. The red and white cars will continue to be used until a full conversion is complete.