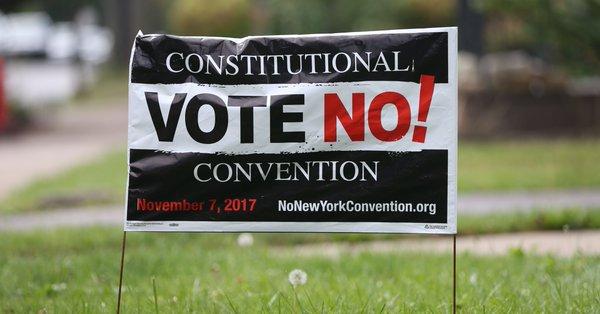 You are seeing a lot of lawn signs appearing in the area regarding a key proposition on the November 7th election ballot. State voters will have an opportunity to decide whether or not told hold a state constitutional convention. A number of groups oppose having a convention, including the State AFL-CIO, the State Conservative Party, and the State Rifle and Pistol Association. The League of Women Voters of New York State is among the groups supporting the convention. Minda Rae Amiran of the Chautauqua County League explains...
Minda Rae Amiran: state league supports it
During a recent interview on WDOE's "Viewpoint" program, Amiran indicated that the Chautauqua County League of Women Voters has decided to educate voters about the pros and cons of having a constitutional convention...
Minda Rae Amiran: local league on educating the public
Every 20 years, the state voters decide on whether to host a convention. If the proposition is approved, delegates would be chosen next year, and the convention would be held in 2019.