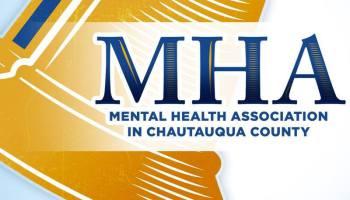 A local man working on the front lines in the war on the heroin and opioid addiction crisis believes President Donald Trump's two-part proposal to deal with the problem is overly simplistic. The President basically said that you need to tell youth not to start taking drugs, and you need to beef up law enforcement and penalties for drug offenders. Rick Huber, Executive Director of the Mental Health Association in Chautauqua County, says they remain busy, dealing with many people with drug problems. In many cases, he says there are underlying mental health issues there....
Rick Huber: mental health issues not addressed
In many cases, Huber says the drug abuse is used to mask those problems. He says there's also the issue of overprescribing opioid medications. New York State took steps last year to limit the amount a doctor can prescribe, and there is federal legislation now pending to do that as well. Huber was on hand when U.S. Senator Kirsten Gillibrand was in town to announce the measure she's co-sponsoring with John McCain...
Rick Huber: limiting prescriptions
Gillibrand said her legislation would limit the number of days for a prescription painkiller to seven days. Huber says the problem of addiction is also starting to create a "whole new welfare class of people" who can't go to school or get a job because of their background, or they can't pass a drug test.