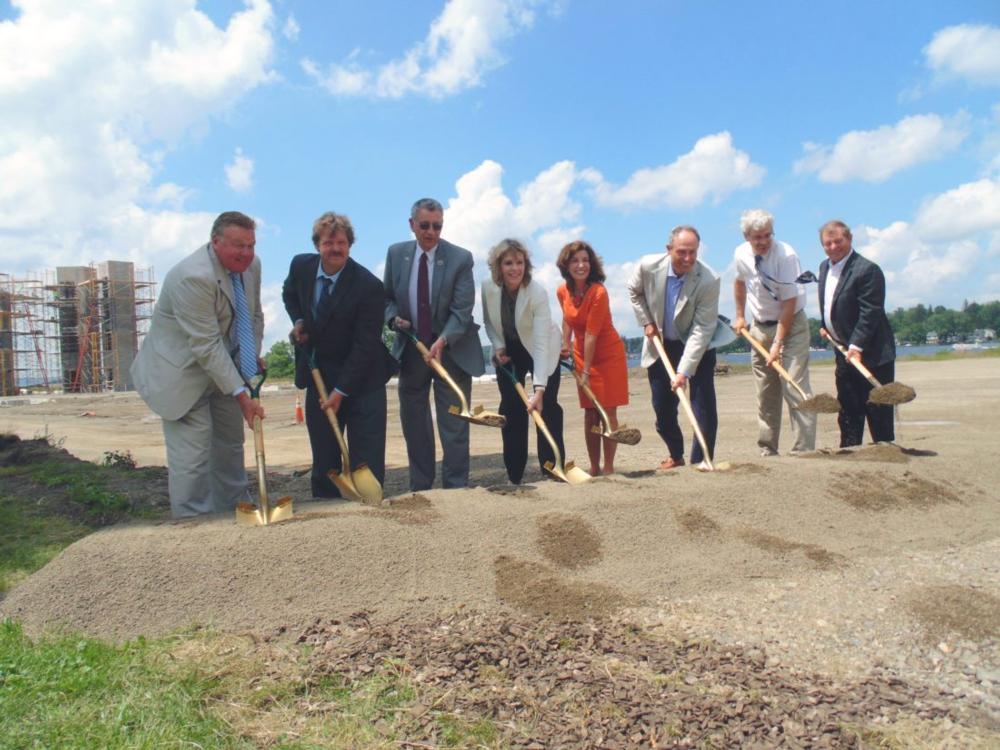 Local and state officials were on hand Friday afternoon to toast the start of construction work on a new hotel in the Jamestown area. The foundations are being poured and the elevator and stair towers are already being erected for the $30.8 million Chautauqua Harbor Hotel in Celoron, which is being undertaken by Buffalo-area developer Peter Krog and Hotel Operator David Hart. Chautauqua County Industrial Development Agency Executive Director Kevin Sanvidge praised the effort...
Kevin Sanvidge: groundbreaking
Lieutenant Governor Kathy Hochul was on hand for the toast and groundbreaking, and says she's known both Krog and Hart for a long time. Witlh that, she says the project is "going to happen"...
Kathy Hochul: ripe for opportunity
Hochul and the other officials noted the state's investment of $5 million in the new National Comedy Center and $10 million for the City of Jamestown's Downtown Revitalization Initiative that will help make the area a destination point. State Assemblyman Andrew Goodell says the hotel will be in an ideal location...
Andrew Goodell: ideal location
State Senator Cathy Young adds the project received $1.9 million through the Western New York Regional Economic Development Council, as well $2.6 million in tax credits.
Photo by the Post-Journal