Now that a Republican has announced his candidacy for Chautauqua County Executive, when will a Democrat enter the race? Chautauqua County Democratic Committee Chairman Norm Green says they have a possible candidate, but prefer to wait until May for an announcement. Green indicated that they perfer to wait a few weeks because voters get wary of politics this early in the season...
Green-Want to wait until May
Green indicates there's a lot of interest in politics this year and hopes that translates into more candidates running for office. He says there are potentially nearly 200 contests across the county this fall. Hanover Republican George Borrello announced his candidacy earlier this week. Incumbent Republican Vince Horrigan announced earlier this year that he was not seeking a second term.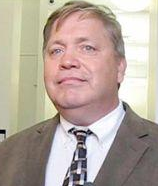 County Democratic Party Chairman Norm Green