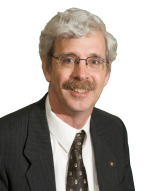 Chautauqua County's representative in the New York State Assembly says there's a "good chance" there will be another on-time state budget this year. However, Bemus Point Republican Andrew Goodell says it may be non-budgetary items that derail a spending plan. Goodell says the Assembly's Democratic majority pushed their one-house spending plan to final approval this week. He says, though, the one-house bills tend to be "wish lists" that are more political in nature...
Andrew Goodell: tend to be wish lists
Goodell says the one-house budgets also are used as "bargaining chips" between the Assembly and Republican-controlled State Senate. At the same time, he says there is general consensus over the major budget items, including public school aid. Governor Cuomo and the Assembly and Senate all have spending plans that hike spending on that...
Andrew Goodell: more on one-house resolutions
The 2017-18 state budget totals about $152 billion, and in the Governor's plan, holds the general spending increase below 2%. A final budget is due by April 1st.