NBA Playoffs tip off today...Yankees get a pair of dingers from Hicks...and Fredonia wastes no time in its baseball opener. More details from Greg Larson on today's Saturday Sports Update...
Saturday Sports Update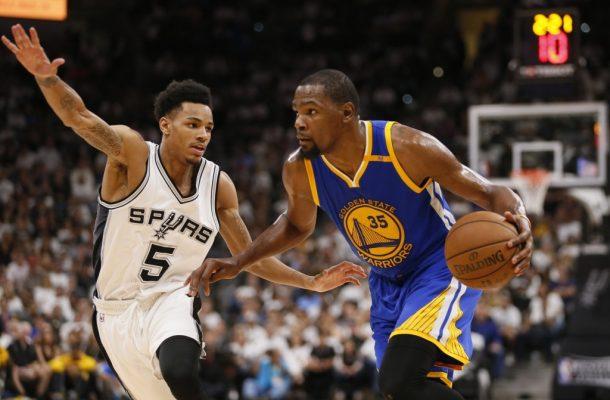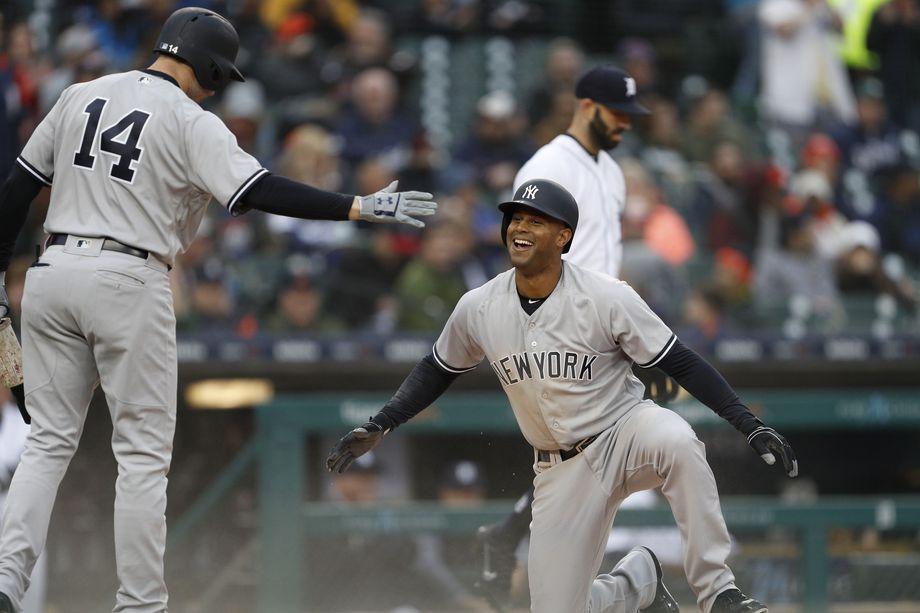 Top left: The San Antonio Spurs and Golden State Warriors open up the NBA Playoffs this afternoon in the Bay Area. The series will be a rematch of last year's Western Conference Finals, in which the Warriors swept the Spurs. This series will have a different vibe, though; both teams will be without key players -- Stephen Curry will miss out due to a sprained knee, while Kawhi Leonard has missed most of the season for the Spurs because of a leg muscle issue.
Top right: Aaron Hicks slides safely home on an inside-the-park home run to give the New York Yankees an early 2-0 lead in their series opener in Detroit on Friday. It was the first of two homers on the night for Hicks, as the Yanks defeated the Tigers 8-6 at Comerica Park. Photo by USA Today
Bottom: Field conditions weren't the most ideal, but that didn't stop Fredonia and Dunkirk from notching convincing wins on the high school baseball diamond on Friday. Trey Swartz (left) and the Billies opened their season by crushing Maple Grove 23-0; the game was called after 4 1/2 innings with the newly implemented mercy rule. Meanwhile, Dunkirk won its second game in a row with a 9-1 victory at Silver Creek. Photos by the Observer and Ron Szot