USA ends medal drought on Day 8...Russians embarrass USA on the ice...and Section VI basketball matchups are set. More details from Greg Larson on today's Saturday Sports Update...
Saturday Sports Update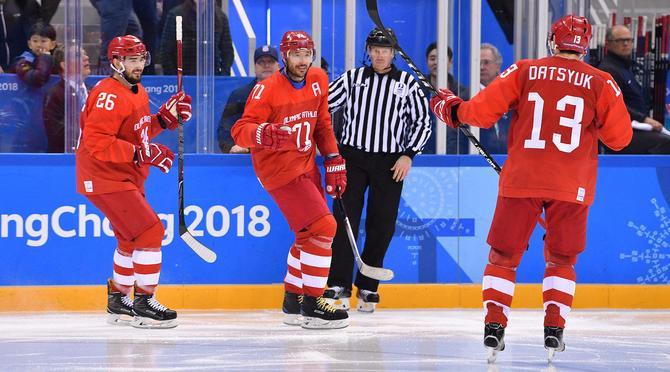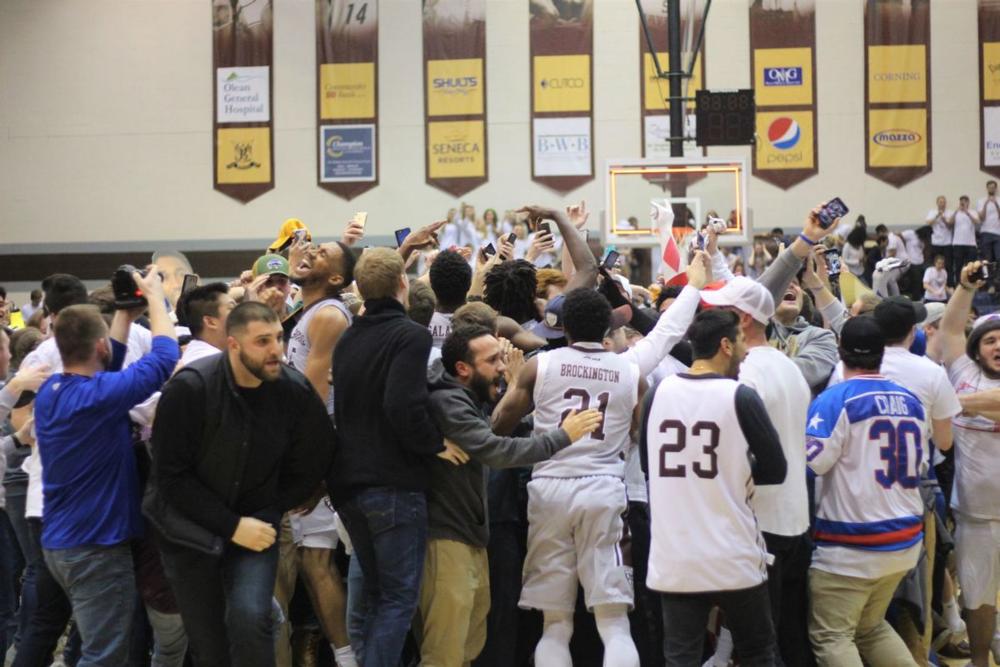 Top left: Ilya Kovalchuk celebrates with his teammates after scoring one of his two goals for Russia during Day 8 of the Winter Olympics in Pyeongchang. The former New Jersey Devil was part of a dominating display by the Russians, who shut out the USA 4-0 in the final group stage game in the men's hockey tournament. The loss means the USA will have to win a qualification game to keep their tournament hopes alive.
Top right: St. Bonaventure players and fans stormed the court at the Reilly Center Friday night. The Bonnies knocked off Rhode Island, the 16th-ranked team in the nation, by a score of 77-74 after rallying in the final minutes. The victory was not only the first loss in Atlantic 10 play for Rhode Island, but for St. Bonaventure, it greatly improves their chances of making the NCAA Tournament. Photo by the Olean Times-Herald
Bottom: Speaking of tournaments, the Section VI high school basketball playoff brackets are out! The craziest two weeks in Section VI athletics will tip off on Tuesday, leading up to championship weekend March 2nd-4th. Can Katie Price (left) and the Fredonia Lady Hillbillies make it back-to-back Class B-1 titles? How far can a talented core of Dunkirk seniors led by Devaun Farnham (center) and Tyrese Kristian-Johnson (right) go in a tough B-1 boys bracket? It promises to be another thrilling ride! Photos by Anthony Dolce and Ron Szot