Big runs propel Olean to victory over Dunkirk...Billies fall to Chautauqua Lake...and the Patriots and Eagles to visit U.S. Bank Stadium today. More details from Greg Larson on today's Saturday Sports Update...
Saturday Sports Update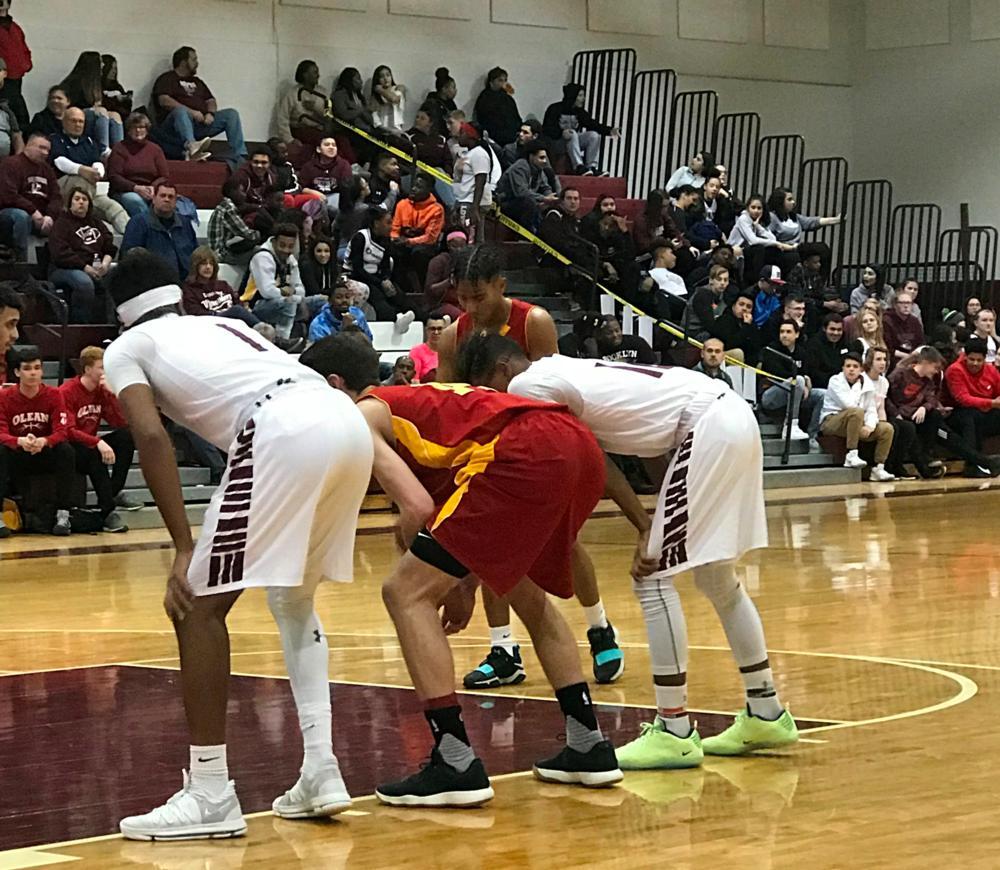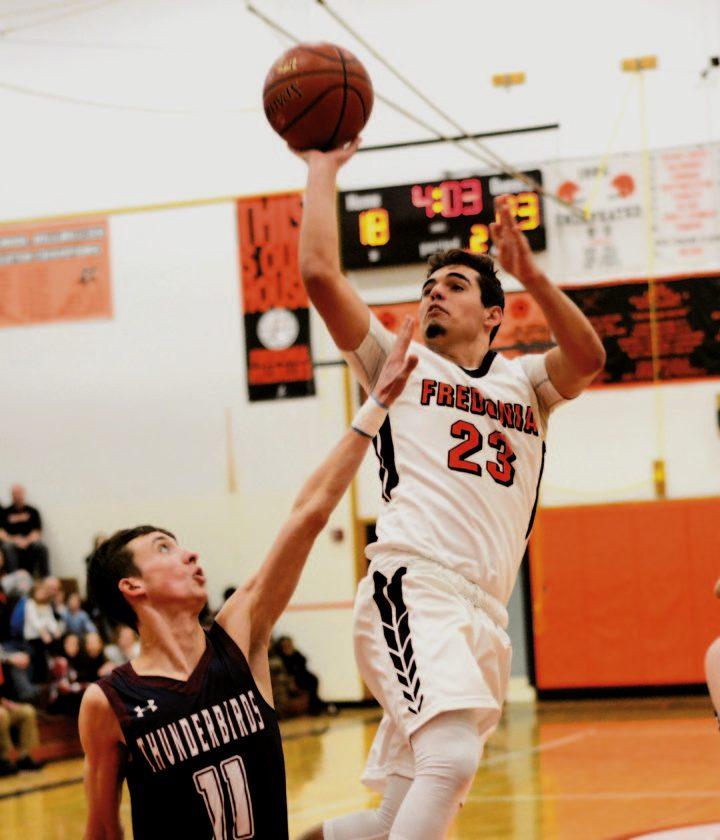 Top left: Olean's Alex Weakfall readies himself at the free throw line during Friday night's high school basketball game against Dunkirk. Weakfall came off the bench to spark the Huskies' offense, scoring a game-high 21 points, including 10 in the 2nd quarter. Olean beat Dunkirk 69-45 to remain unbeaten in league play and all but wrap up a Division 1 West title. Photo by Kevin Lidlow
Top right: Fredonia's Nico Pucci puts up a one-handed shot over Chautauqua Lake's Zach Fischer. Pucci and Brayden Myers led the Billies with 10 points apiece in Friday's contest, but Chautauqua Lake had more firepower on display, as the Thunderbirds completed a season sweep Fredonia with a 67-55 victory. Photo by the Observer
Bottom: Today is a rest day for the New England Patriots and the Philadelphia Eagles, as Super Bowl LII gets closer and closer. Friday was the final day of formal practices for both teams, and they will be spending much of today going through U.S. Bank Stadium, the site for Sunday's game in Minneapolis.