Federer grabs 20th Grand Slam title...a day for the All-Stars of the NHL and NFL...and the Lady Billies drop a three-overtime thriller. Greg Larson has more details on today's Sunday Sports Update...
Sunday Sports Update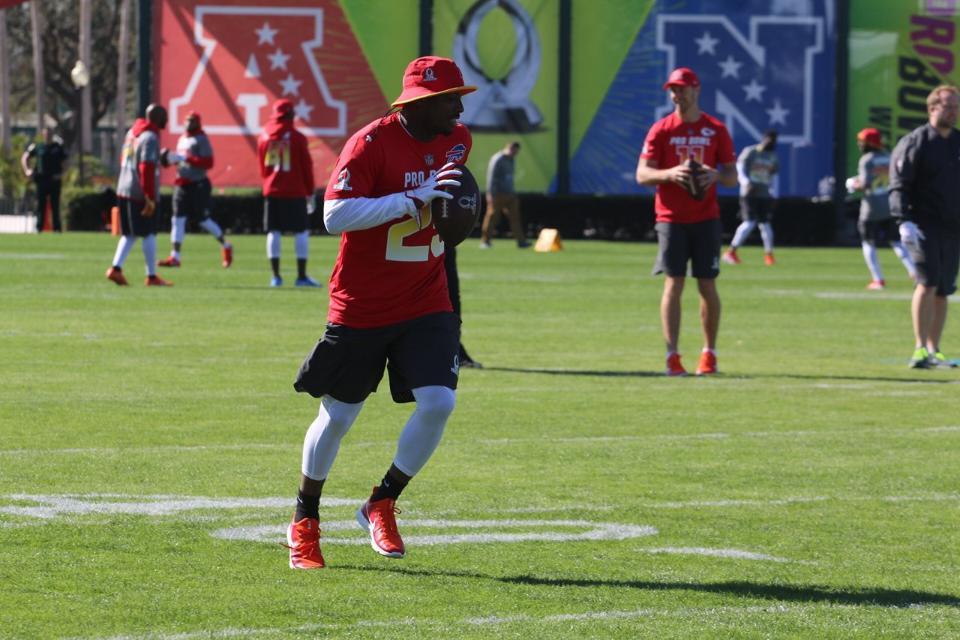 Top: The best players in the NHL and NFL will be on display today down in Florida for both leagues' annual All-Star games. Jack Eichel (left) will be the only member of the Buffalo Sabres participating in the NHL All-Star Game in Tampa, while LeSean McCoy (right) will be one of three members of the Buffalo Bills involved in the AFC-NFC Pro Bowl in Orlando. Photos by NHL.com and buffalobills.com
Bottom left: Roger Federer celebrates his sixth career Australian Open title. Federer won the men's championship in Melbourne this morning, defeating Marin Cilic 6-2, 6-7 (5), 6-3, 3-6, 6-1. The victory marks Federer's 20th career Grand Slam title, joining Serena Williams, Margaret Court, and Steffi Graf as the only players to achieve that feat.
Bottom right: Tiger Woods lines up a putt during the Farmers Insurance Open at Torrey Pines. This weekend marks the first time that Tiger has made the cut at a PGA Tour event since returning to action after dealing with a number of injuries in recent years. Woods began today's final round at -3, eight shots off the lead. Photo by USA Today