McDermott aiming to reestablish the standard...Maple Grove punches ticket to state football final...and Fredonia swimmers competing today in state swimming finals. More details from Greg Larson on today's Saturday Sports Update...
Saturday Sports Update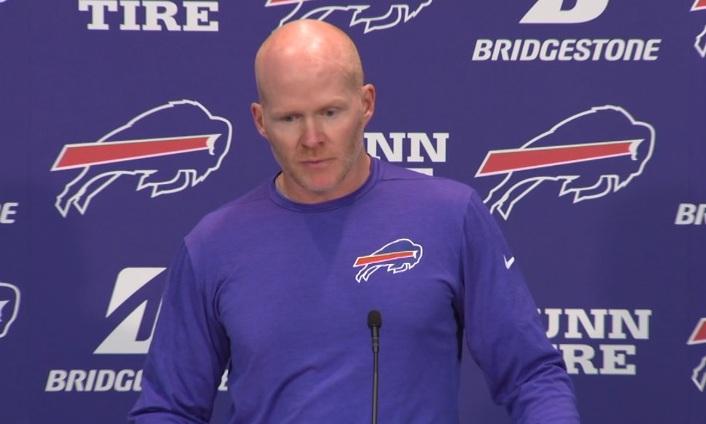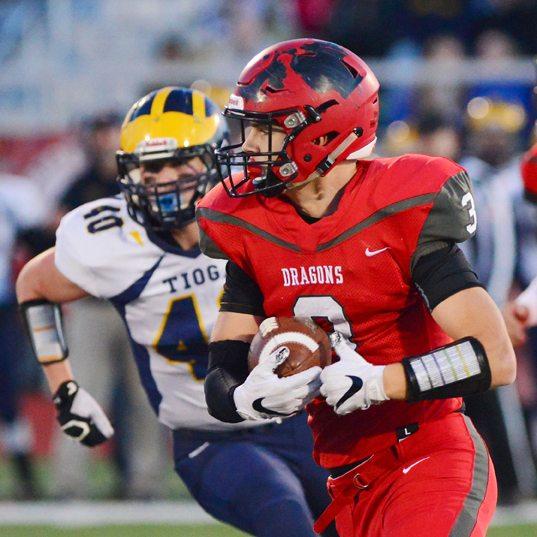 Top left: Buffalo Bills head coach Sean McDermott talks with reporters on Friday before the team's trip to Los Angeles to face the Chargers. With the Bills giving up 81 points in their last two games, losses to the New York Jets and New Orleans Saints, McDermott's message was simple: "Reestablish the standard." Image from buffalobills.com
Top right: Maple Grove's Nick Fabrizio runs with the football during Friday's New York State Class D semifinal at Union-Endicott High School. Fabrizio ran 24 times for 116 and three touchdowns -- all in the second half -- as the Red Dragons defeated Tioga 32-27 to earn a return trip to the Carrier Dome in Syracuse for next week's New York State Class D title game. Photo by the Post-Journal
Bottom left: Fredonia High School's Riley Drummond competes in the preliminary rounds in qualifying for the New York State high school swimming championships in Ithaca. Drummond broke her own school records in the 100m freestyle and 100m backstroke to qualify for today's finals. Tori Spacc, Mackenzie Quinn, and Lillee Gould will also compete today, joining Drummond in the 200m medley relay.
Bottom right: Robin Lehner made 30 saves in net for the Buffalo Sabres against the Detroit Red Wings on Friday. But once again, the Sabres found themselves on the wrong end of the score, falling 3-1 to the Wings. The Sabres will try to regroup at home tonight against Carolina. Photo from NHL.com