Bills' offense aims to get untracked against Denver...NFL players and coaches react to Trump...and Penn State with a dramatic last-second win. Greg Larson has more details on today's Sunday Sports Update...
Sunday Sports Update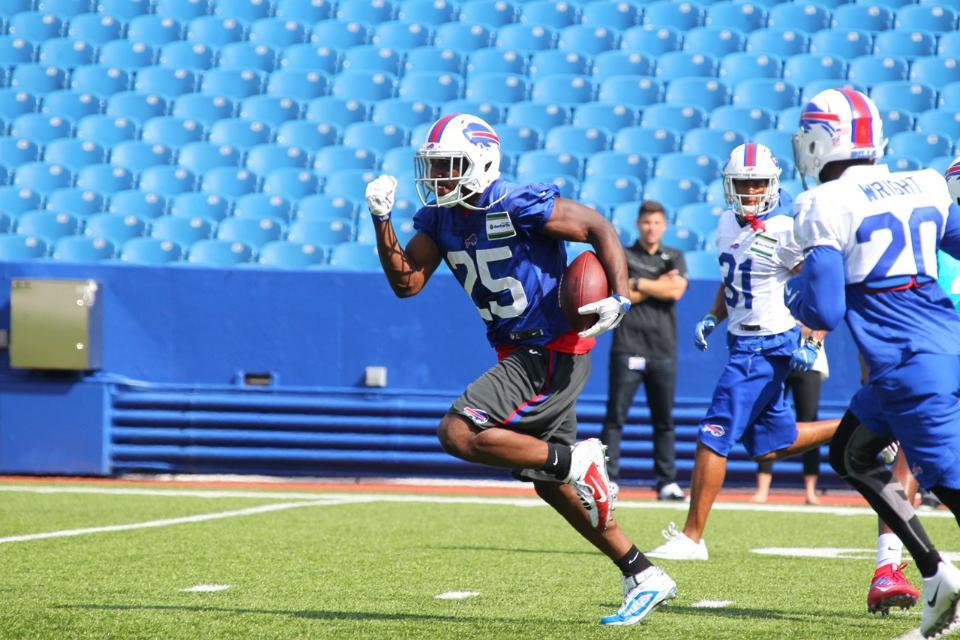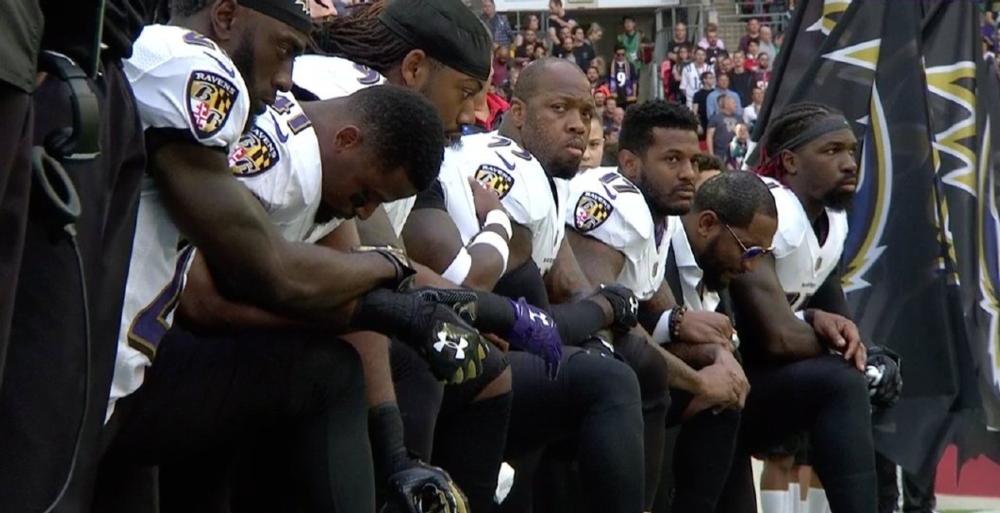 Top left: Can the Buffalo Bills find some offensive rhythm? They will need to get running back LeSean McCoy going in order to do so. McCoy was held to just nine yards rushing in last week's 9-3 loss at Carolina. The job will not get any easier today for the Bills, who face one of the NFL's elite defenses in the Denver Broncos. Catch all the action today on WDOE, with kickoff at 1:00 PM. Photo from buffalobills.com
Top right: The Baltimore Ravens kneel together during the national anthem before today's NFL game against the Jacksonville Jaguars. President Donald Trump put the NFL under a glaring spotlight this weekend during a political rally, saying that the league should "fire or suspend" players who kneel during the national anthem. Image from Yahoo!
Bottom left: 4th-ranked Penn State avoided a major upset on Saturday. Here, Juwan Johnson reacts after catching a 7-yard touchdown pass on the final play of the game to give the Nittany Lions a thrilling 21-19 win over unranked Iowa.
Bottom right: The New York Yankees celebrate with some bubbly after clinching an American League playoff spot on Saturday. All the Yankees needed was either a win or a Los Angeles Angels loss to get at least a wild card berth. The Angels did lose, but the Yanks took care of business on their end as well, beating the Toronto Blue Jays 5-1. Image from MLB.com