Marauders thoroughly dominate Olean...Badgers unable to overcome slow start at Depew...and the Yankees get one game closer to clinching a playoff spot. More details from Greg Larson on today's Saturday Sports Update...
Saturday Sports Update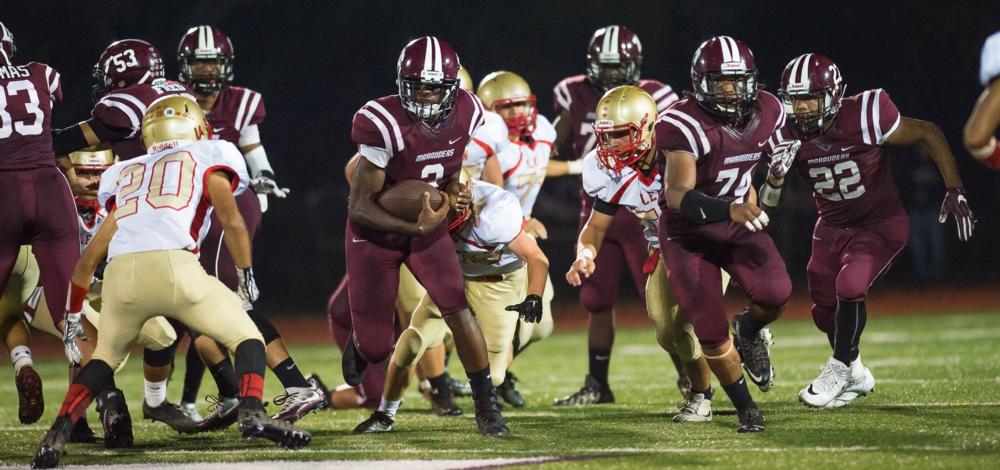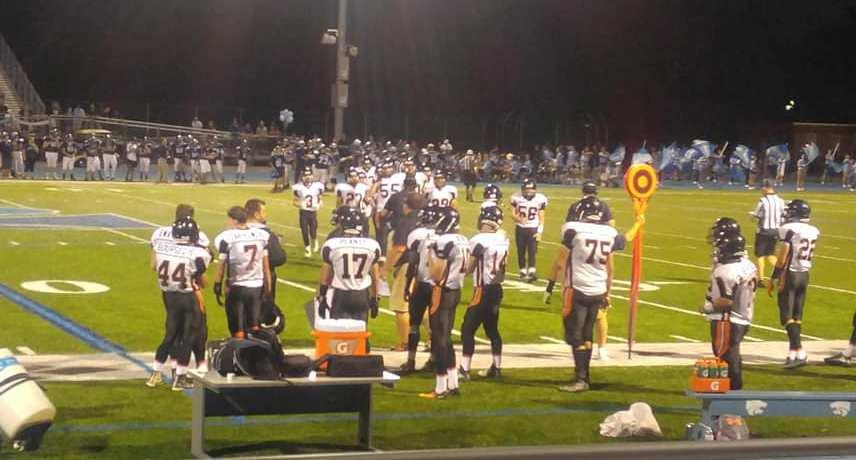 Top left: Dunkirk running back Quantavis Kleckley bursts through a hole in the line during Friday night's high school football game against Olean at Karl Hoeppner Field. Kleckley had nine carries for 47 yards as part of a well-balanced Marauder rushing attack. Dunkirk won 28-0 to improve its record to 4-0 on the season. Photo by Ron Szot
Top right: Fredonia-Westfield-Brocton players get instruction from their coaches during a timeout in their game Friday night in Depew. The Badgers fell behind 14-0 in the first half and could not overcome a slow start, losing 22-9. After what seemed to be a promising start to this season, FWB now finds itself with a record of 1-3. Photo by Tina Planty
Bottom left: Defense came up big for Silver Creek in its game against Akron. Here, in the closing minutes of the contest, Dylan Weber intercepts an Akron pass in the end zone to preserve a 13-6 win. It was the second win in a row for the Black Knights, who now find themselves at 2-2. Photo by the Observer
Bottom right: New York Yankees starting pitcher Masahiro Tanaka looks away as he gives up a home run against the Toronto Blue Jays at the Rogers Centre. The Bronx Bombers lost 8-1, but a loss by the Los Angeles Angels lowered their magic number to 1 to clinch at least a wild card spot in the American League Playoffs. A win today or Toronto or an Angels loss to Houston will get the Yanks in.