Late turnover lead to first loss for FWB...Dunkirk takes down Springville...and a preview of OU vs. OSU. More details from Greg Larson on today's Saturday Sports Update...
Saturday Sports Update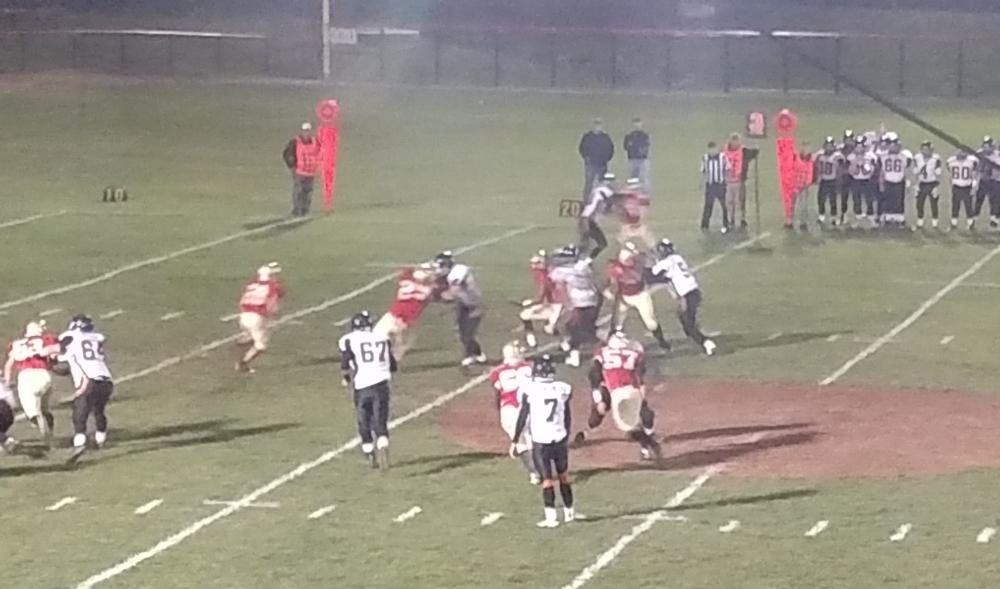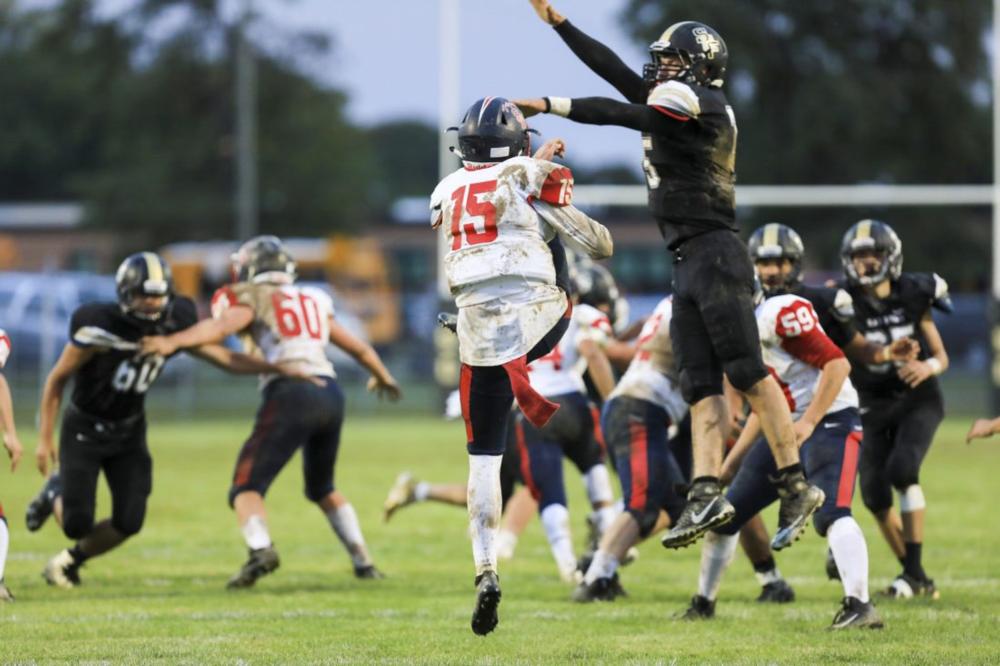 Top left: Fredonia-Westfield-Brocton players block for running back Joell Lozano during Friday night's high school football game at Olean's Bradner Stadium. After the Badgers did little offensively in the first half, Lozano jumpstarted their offense in the second half. The junior carried the ball 19 times for 128 yards and a touchdown on the night. But three FWB turnovers in the 4th quarter, which included two returns for touchdowns, cost the Badgers, as they lost by a score of 28-13. Photo by Anthony Dolce
Top right: Silver Creek's Luke Szumigala charges in to try and block a punt by Southwestern's Cole Snyder in Friday night's Class C South matchup. Not much went right for the Black Knights -- Southwestern scored three touchdowns in the 2nd quarter en route to a 28-0 win. Silver Creek is off to an 0-2 start this season. Photo by the Observer
Bottom left: The matchup of the day in college football pits 2nd-ranked Ohio State against 5th-ranked Oklahoma in Columbus, Ohio. Ohio State head coach Urban Meyer and Oklahoma head coach Lincoln Riley are both looking to make improvements and build on their respective opening-season victories last week.
Bottom right: After a wide open two weeks of action in New York, there will be a guaranteed American champion after today's women's final of the U.S. Open. Sloane Stephens (left) upset Venus Williams to reach the final, while Madison Keys (right) defeated Coco Vandeweghe. It will be the first ever Grand Slam title for today's winner.