Marauders hang on for two-point win...Badgers clobber East Aurora...and a Chautauqua County native throws a perfect game. Greg Larson has more details on today's Saturday Sports Update...
Saturday Sports Update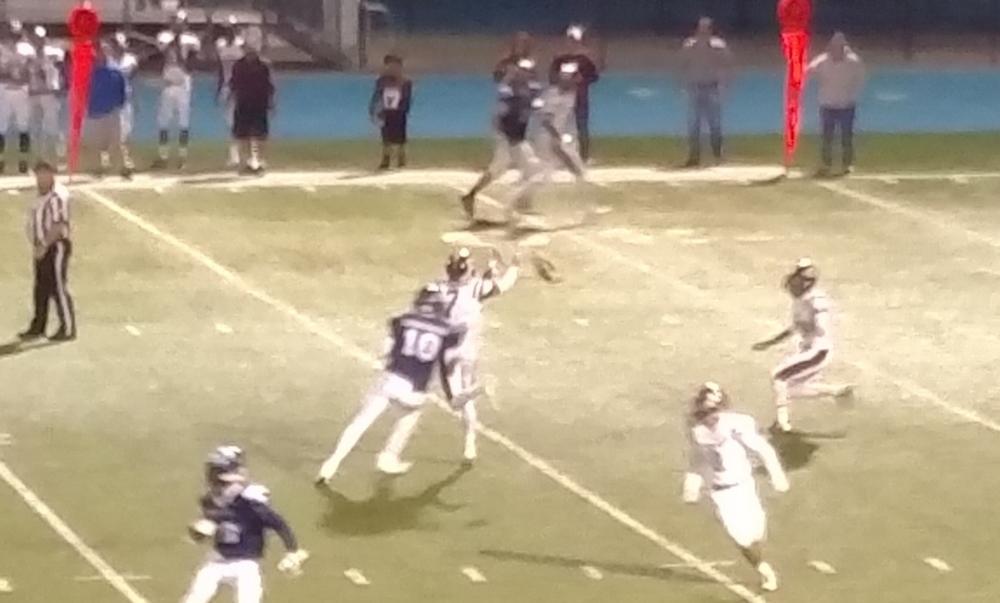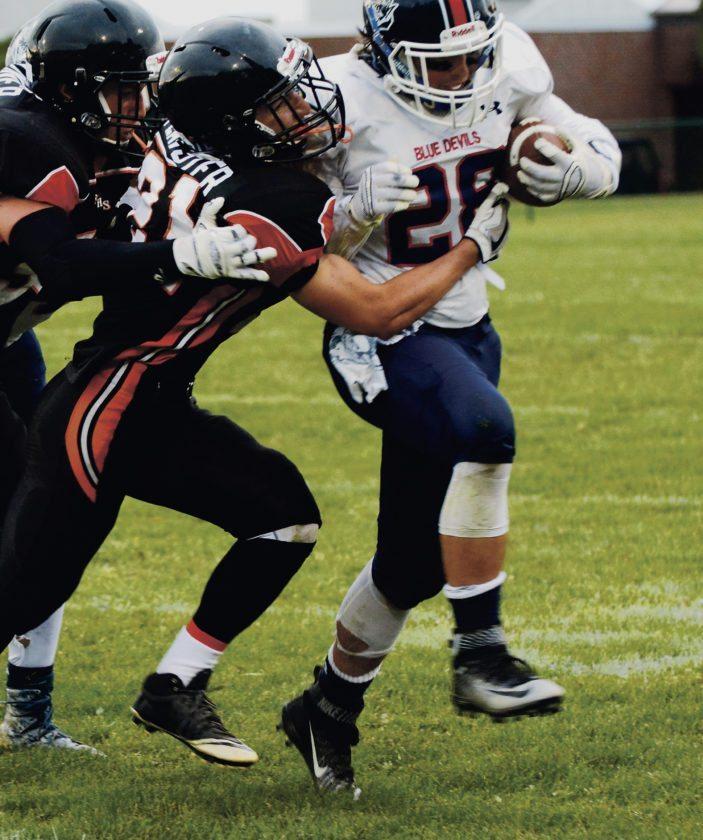 Top left: Dunkirk's Devaun Farnham defends a pass intended for Depew's Chad Biersbach during opening night of the 2017 high school football season. The Marauder defense recorded three interceptions Friday, including a game-clinching pick by Jazzy Rivera with 1:17 remaining, as they held on for a 21-19 win. Photo by Anthony Dolce
Top right: Brendan Plaister wraps up East Aurora running back Colin Russell during Fredonia-Westfield-Brocton's football opener in Brocton. Plaister also had a solid night on offense, running for 65 yards and a touchdown as part of a blowout victory for the Badgers. FWB won 41-7 to get Greg Sherlock his first victory as a head coach. Photo by the Observer
Bottom left: Silver Creek's Tom Galfo gets ready to throw the ball during the Black Knights' home game against Wilson. The offense bogged down too often for the Black Knights on Friday, and as a result, they lost 29-7 to open their season. Photo by the Observer
Bottom right: Connor Grey, who went to high school in Frewsburg and played collegiately at St. Bonaventure, made history on Friday. Grey threw a perfect game for Single-A team Kane County in Illinois, becoming the first minor league pitcher in Arizona Diamondbacks history to throw a perfecto. Grey threw just 100 pitches and struck out eight in a 5-0 win.