Bills try to resolve offensive woes in Baltimore tonight...two Yankees and Tigers suspended from Thursday's fights...and it's Mayweather vs. McGregor in Las Vegas. More details from Greg Larson on today's Saturday Sports Update...
Saturday Sports Update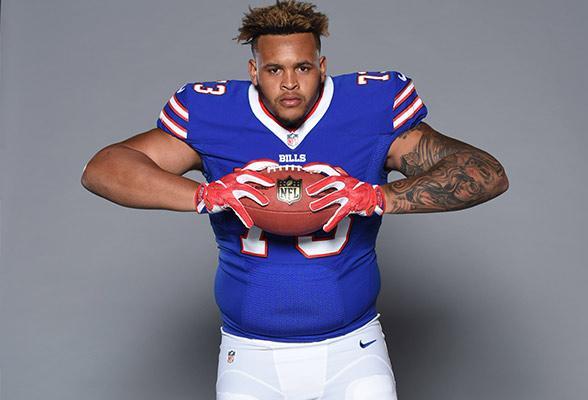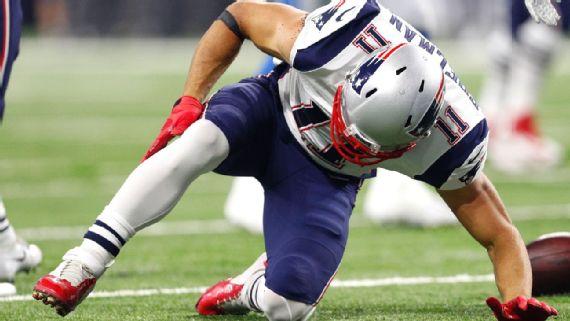 Top left: Offensive has been a problem so far for the Buffalo Bills in this preseason, and although it will take time to figure things out, head coach Sean McDermott would like to see improvement in tonight's contest against the Baltimore Ravens. That includes consistency on the offensive line, and one of the players the Bills will be keeping an eye on will be Dion Dawkins, who will start in place of injured left tackle Cordy Glenn. Tonight's game between the Bills and Ravens can be heard on WDOE, with kickoff at 7:00 PM. Photo by buffalobills.com
Top right: For the last 16 years, the New England Patriots have been the best in the NFL at doing more with less. It appears that they'll have to take that approach again this season after their top wide receiver, Julian Edelman, injured his right knee Friday night in a preseason game in Detroit. An MRI was scheduled for today, and it is feared that Edelman may have suffered a torn ACL, which would mean his season is over. Photo by USA Today
Bottom left: Suspensions were handed down by Major League Baseball on Friday after Thursday's basebrawl, if you will, between the New York Yankees and Detroit Tigers. Tigers slugger Miguel Cabrera and pitcher Alex Wilson got seven and four games, respectively, for their roles in the melees, while Yankees catchers Gary Sanchez and Austin Romine got four and two games. All four players are appealing their suspensions. Photo by USA Today
Bottom right: It's the most talked-about fight of the year, and it's taking place tonight! Brash mixed martial arts fighter Conor McGregor enters the boxing ring against Floyd "Money" Mayweather, who gets back into the ring for the first time since 2015. The fight is scheduled for about 11:30 PM in Las Vegas.