The Judge breaks Yankee rookie HR record...Querrey completes upset at Wimbledon...and a tie for the lead at the LECOM Health Challenge. More details from Greg Larson on today's Saturday Sports Update...
Saturday Sports Update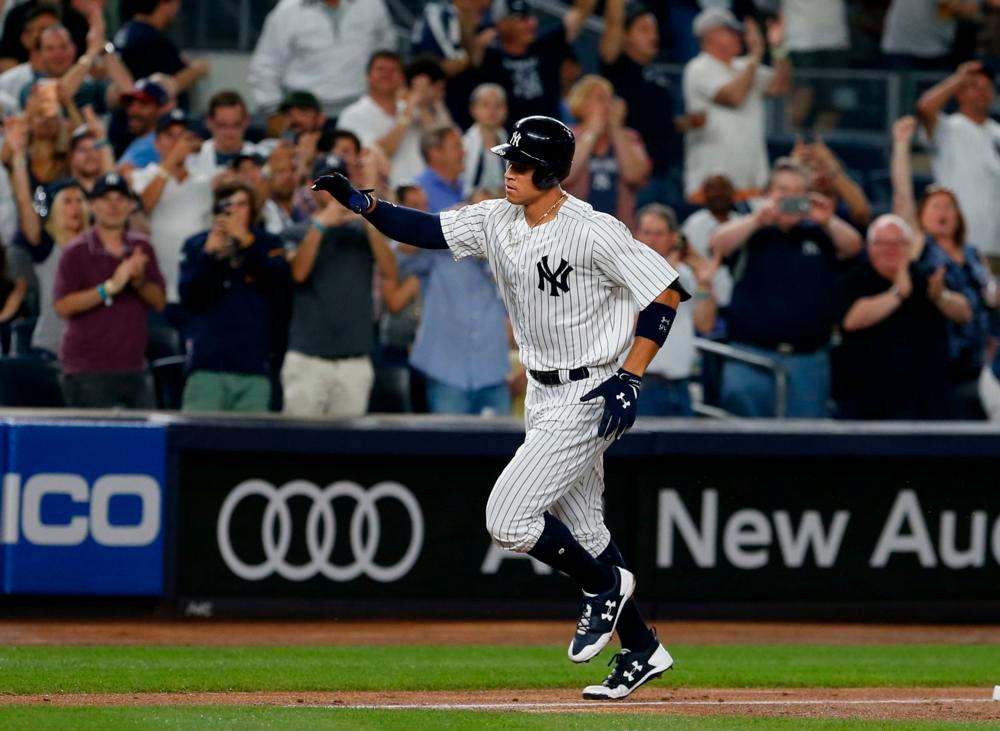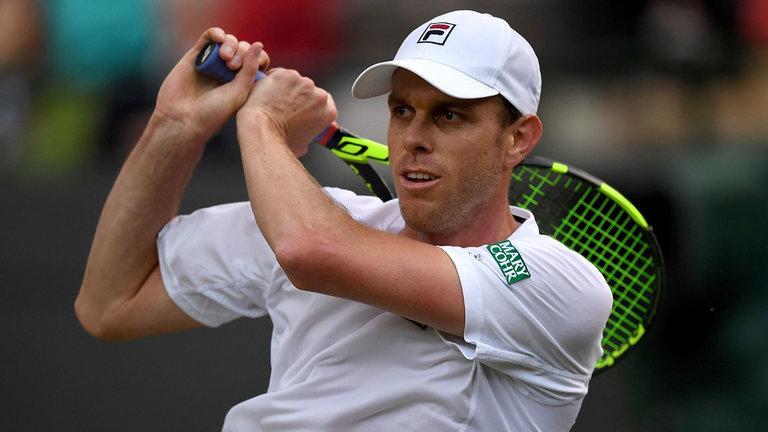 Top left: Aaron Judge rounds the bases after hitting a home run against the Milwaukee Brewers on Friday. It was already the 30th homer of the season for the New York Yankees' rookie phenom, and with that blast, Judge broke Joe DiMaggio's record for home runs in one season by a rookie. As John Sterling says...all rise, here comes the Judge! Photo by USA Today
Top right: Earlier today, Sam Querrey advanced to Round 4 of Wimbledon. The big American did not spend much time on the court today at the All-England Club -- his 3rd-round match with Frenchman Jo-Wilfried Tsonga began Friday but was suspended in the final set due to darkness. With Querrey leading the final set 6-5, he broke Tsonga's serve to advance to the next round, where he will face Kevin Anderson. Photo by Sky Sports
Bottom left: This was the scene on Thursday when another American tennis player, Bethanie Mattek-Sands, went down with a horrifying right knee injury during her 2nd-Round match at Wimbledon. Today, during a Facebook Live chat, Mattek-Sands revealed that she suffered a dislocated kneecap and a ruptured patella tendon. The injury will require surgery and cause her to miss a lot of playing time.
Bottom right: The PGA's Web.com Tour is in Findley Lake this week with the LECOM Health Challenge at Peek 'n Peak. Xinjun Zhang, shown here taking a tee shot during Friday's second round, holds a share of the lead at the halfway point of the tournament. Zhang and Adam Long are atop a packed leaderboard at -11. Photo by the Post-Journal