Sabres GM comments on second day of NHL Draft...Yanks fall behind early against Rangers...and Fredonia High School announces its athletes of the year. Greg Larson has more details on today's Sunday Sports Update...
Sunday Sports Update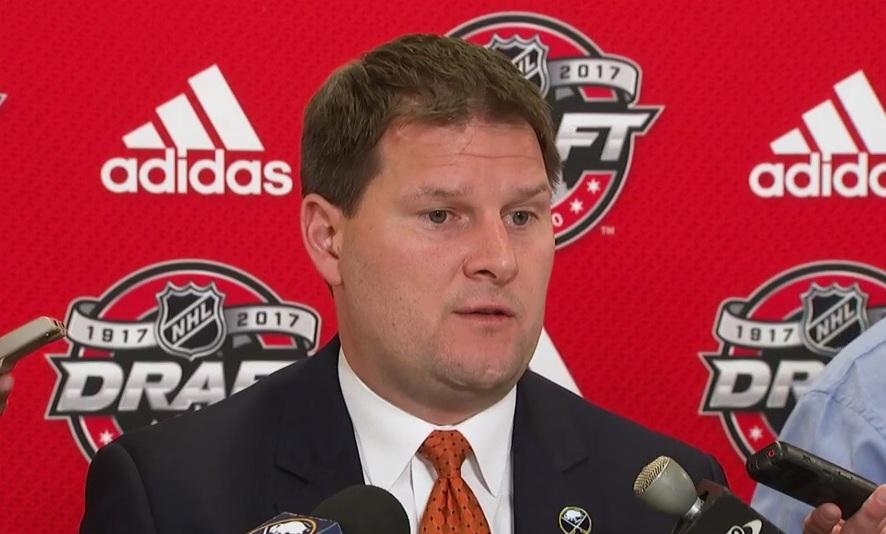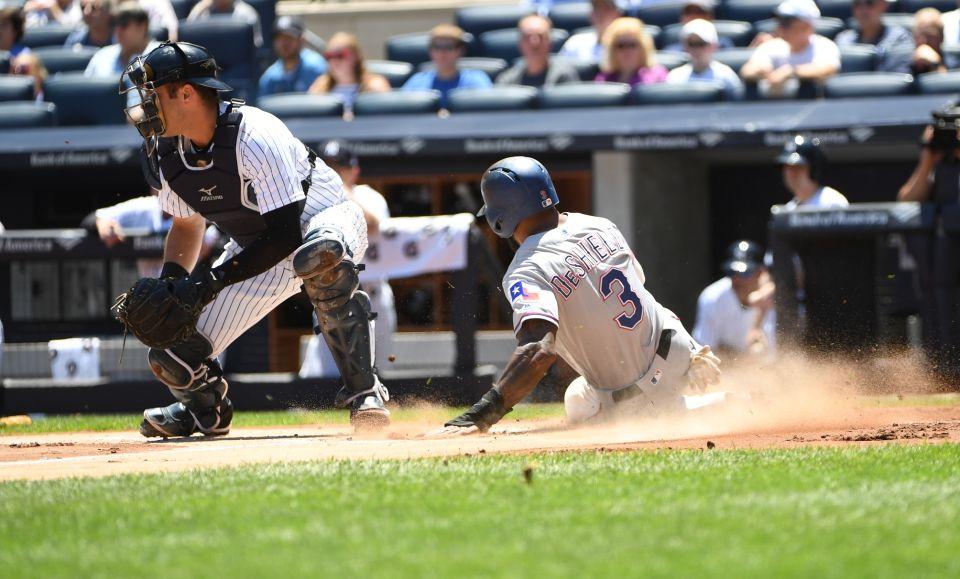 Top left: Buffalo Sabres GM Jason Botterill talks with reporters after Day 2 of the NHL Draft. After drafting Minnesota native Casey Mittelstadt with the 8th overall pick on Friday, the Sabres turned their attention to other areas of need on Saturday. Buffalo drafted two players in the 2nd round: Swedish center Marcus Davidsson with the 37th pick, and Finnish junior goalie Ukko-Pekka Luukkonen with the 54th pick. Image from NHL.com
Top right: Delino DeShields of the Texas Rangers slides home for one of his team's eight runs against the New York Yankees in the Bronx on Saturday. One day after being held to just one run, the Rangers got out in front early and cruised to an 8-1 victory over the Bronx Bombers. Photo by Newsday
Bottom: One final look at two standout seniors from Fredonia High School. Hannah Cybart (left) was recently named Fredonia's Female Athlete of the Year, helping lead the school's girls basketball team to its first Section VI title since 2004 and its first ever New York State Final Four appearance. Michael Meredith (right), the school's Male Athlete of the Year, captained the Dunkirk-Fredonia Steelers hockey team to its second consecutive state championship.