Bills alumni gather for 9th annual Van Miller Golf Tournament...Silver Creek senior gets 2nd-place finish at state Track and Field Championships...and the Cavs stave off elimination. More details from Greg Larson on today's Saturday Sports Update...
Saturday Sports Update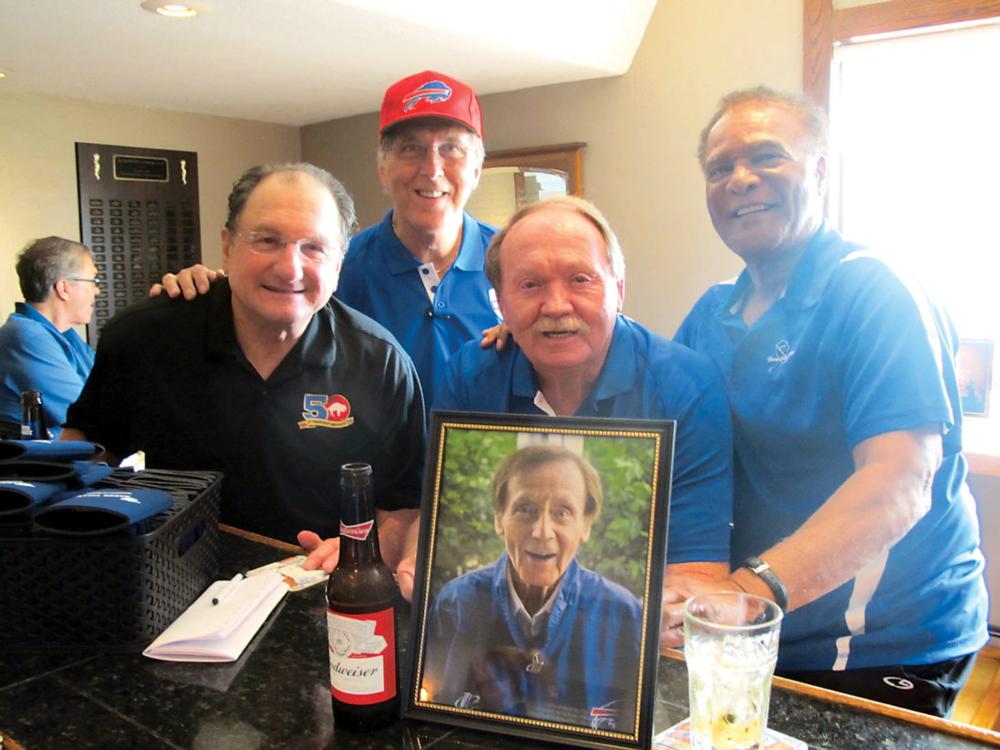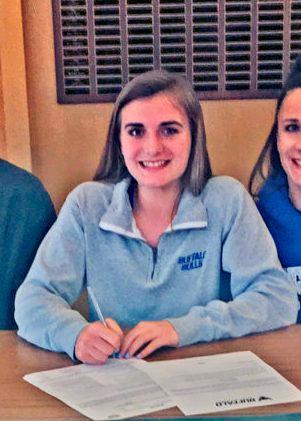 Top left: Four former Buffalo Bills players gathered at Shorewood Country Club in Dunkirk on Friday for the 9th annual Van Miller Hometown Hero Scholarship Fund Golf Tournament. Pictured, from left to right, are Ed Rutkowski, Lou Piccone, Paul Maguire, and Booker Edgerson, who helped honor the late Van Miller by awarding scholarships to two Dunkirk High School students -- Olivia Michalak and Matthew Killion. Photo by the Observer
Top right: Silver Creek senior Emma Seiders capped a brilliant high school track career by getting a 2nd-place finish on Friday at the New York State Track and Field Championships in Endicott. Seiders, who will be attending the University of Buffalo, ran a time of 56.94 seconds in the girls Division II 400m dash.
Bottom left: The Cleveland Cavaliers are not going away quietly. On Friday, the Cavs finally got on the board in the NBA Finals, routing the Golden State Warriors 137-116. Kyrie Irving started off red hot and finished with a game-high 40 points. Cleveland would go on to set an NBA Finals record with 24 made three-pointers. Photo by USA Today
Bottom right: Jelena Ostapenko had never won a professional tennis tournament when the French Open began two weeks ago. Today, the 20-year-old Latvian, ranked 47th in the world, pulled off a stunner at Roland Garros, defeating 4th-ranked Simona Halep 4-6, 6-4, 6-3 in the women's final. Ostapenko overcame 54 unforced errors and being down a break in the 2nd and 3rd sets to become the lowest ranked women's champion in French Open history. Photo by AFP