Fredonia edges Wilson...Dunkirk and Westfield bow out...and the NBA's Conference Finals quickly become laughers. More details from Greg Larson on today's Saturday Sports Update...
Saturday Sports Update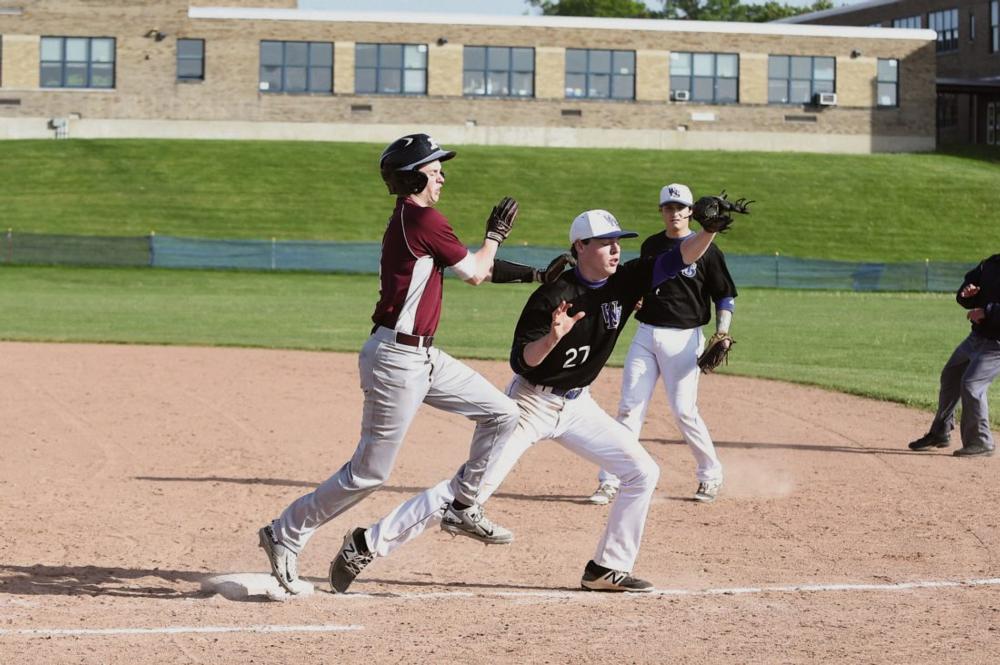 Top left: Fredonia's Tyler Winchell lays down a bunt during Friday's Section VI Class B-2 quarterfinal against Wilson. Fredonia offense was held in check for much of the game, but the Billies were able to get just enough to pull out a 2-1 victory over Wilson. Fredonia now travels to Tonawanda for a semifinal showdown on Monday. Photo by Ron Szot
Top right: Westfield pitcher Eric Fermier tries to cover the bag at first base against a Portville runner during a Class C-2 quarterfinal contest at Westfield High School. The Wolverines usually make deep runs into the Section VI tournament, but Portville pulled off a stunner, knocking off Westfield 6-4. Photo by the Observer
Bottom: Is it too soon to declare it a Cavaliers-Warriors finals already? Cleveland and Golden State are well on their way to making it back to the NBA's biggest stage. LeBron James (left), seen here blocking a layup by Avery Bradley, scored 30 points in a crushing 130-86 win over the Boston Celtics in Game 2 of the Eastern Conference Finals. Meanwhile, in the Western Conference Finals, San Antonio trails is already down 2-0 to the Warriors, and Spurs coach Gregg Popovich announced this morning that his leading scorer, Kawhi Leonard (right), will not be available for tonight's Game 3 as he continues to recover from an ankle injury.