Durant puts the Dubs on his back in Game 3...Yanks get firepower from former Cub...and former Bills QB teams up to promote cancer awareness. Greg Larson has more details on today's Sunday Sports Update...
Sunday Sports Update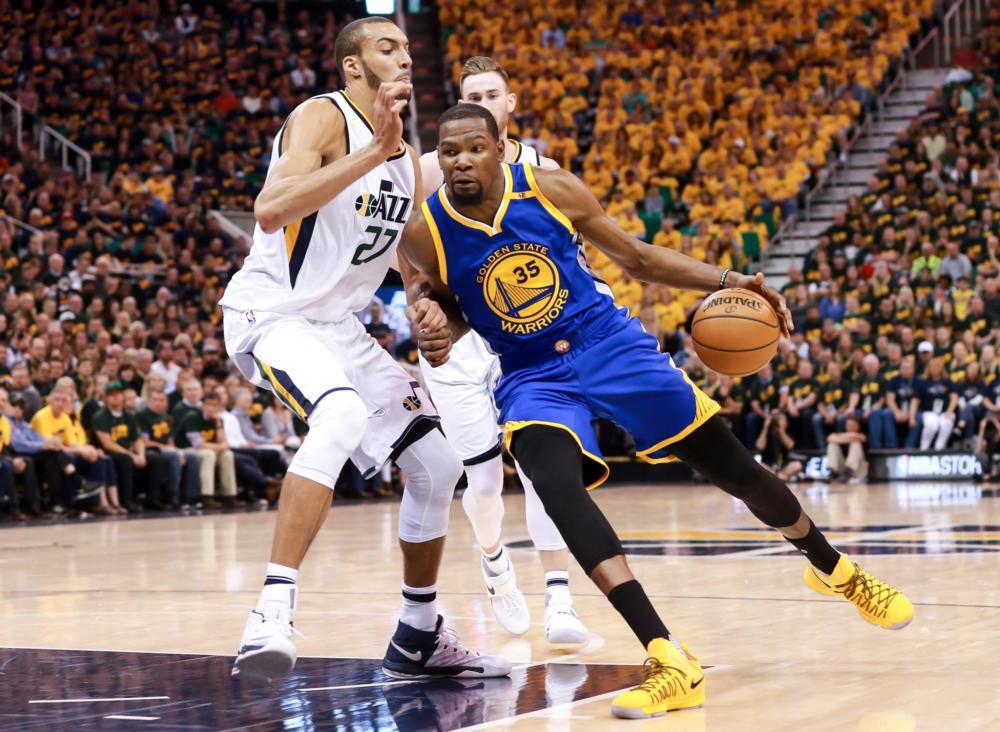 Top left: Golden State's Kevin Durant drives into Utah's Rudy Gobert during Game 3 of the NBA's Western Conference Semifinals on Saturday in Salt Lake City. During a night where the normally high-powered Warriors sputtered on offense, Durant picked up the slack, scoring 38 points and pulling down 13 rebounds to lift the Dubs to a 102-91 victory over the Jazz. Golden State leads the series 3-0. Photo by USA Today
Top right: Starlin Castro (right) is greeted by Gary Sanchez at home plate after hitting a two-run home run for the New York Yankees on Saturday. Castro, returning to his old stomping grounds at Wrigley Field, had three hits and three RBI for the Yanks, as they beat the Chicago Cubs 11-6.
Bottom left: Despite a very sloppy track at Churchill Downs on Saturday, the favorite won the Kentucky Derby for the fifth consecutive year. Always Dreaming closed as a 9-2 favorite amid a wide open field of 20 horses and won the 143rd annual Run for the Roses. Photo by USA Today
Bottom right: Former Buffalo Bills quarterback Jim Kelly is teaming up with a pharmaceutical company to help promote cancer awareness. Kelly, who beat cancer twice, has partnered with Merck & Co. to create the website yourcancergameplan.com, which serves as a resource where those diagnosed with cancer can go for tips and support. Photo by USA Today