Gonzaga and Oregon book their spots in the Final Four...Eichel leads Sabres to victory over the Leafs...and Fredonia State women's lacrosse falls to 1-6. Greg Larson has more details on today's Sunday Sports Update...
Sunday Sports Update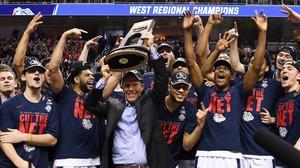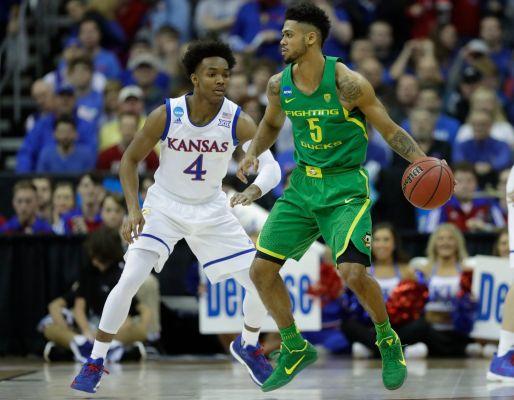 Top: One half of the NCAA men's basketball Final Four is set. Gonzaga and head coach Mark Few (left) will be going to their first ever Final Four after routing Xavier 83-59 in Saturday's West Regional Final. Meanwhile, Oregon, led by Tyler Dorsey (right) is going to its first Final Four since 1939 after upsetting Kansas 74-60 in the Midwest Regional Final. Dorsey scored a game-high 27 points in the Ducks' victory.
Bottom: Jack Eichel beats Toronto goalie Curtis McElhinney for one of his two goals on Saturday at the KeyBank Center in Buffalo. Eichel also had an assist in the Sabres' 5-2 victory over the Maple Leafs. The game was tied 2-2 after one period before the Sabres scored three unanswered goals in the 2nd period. Photo by the Buffalo News