Wisconsin busts plenty of brackets in Buffalo...West Virginia quick out of the gate against the Irish...and the USA moves on in the World Baseball Classic. More details from Greg Larson on today's Sunday Sports Update...
Sunday Sports Update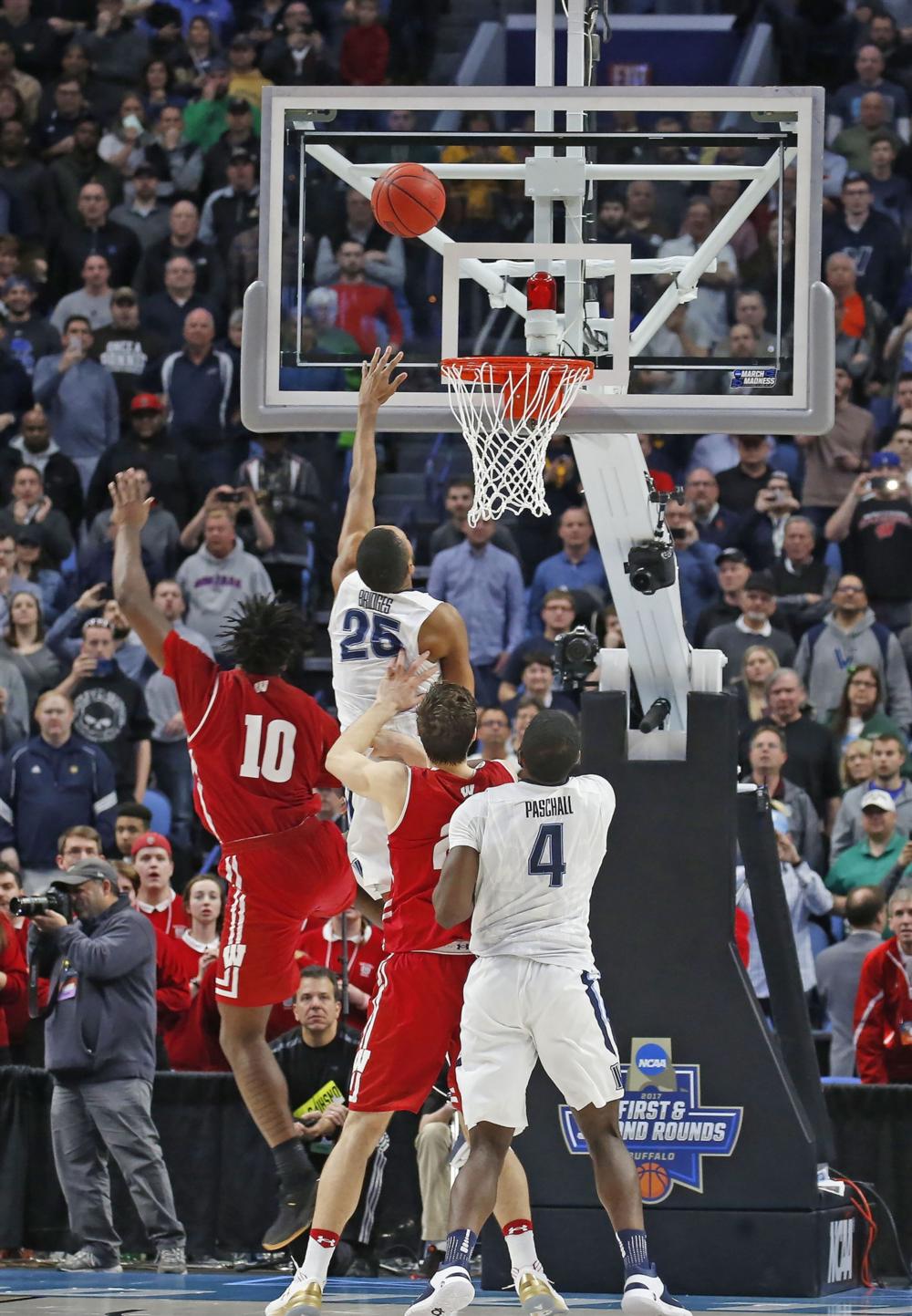 Top: Wisconsin's Nigel Hayes scores on a reverse layup with 11.4 seconds remaining in Round 2 of the NCAA men's basketball tournament at the KeyBank Center in Buffalo. Hayes' bucket gave the Badgers the lead against defending national championship Villanova, and they went on to win 65-62 to knock off the top seed in the East Region. Photo by the Buffalo News
Bottom left: West Virginia's Daxter Miles chases down a loose ball during the Mountaineers' 2nd-round NCAA tournament contest against Notre Dame in Buffalo. Miles scored 18 points to help propel West Virginia into the Sweet Sixteen, as the Mountaineers beat the Irish 83-71. Photo by the Buffalo News
Bottom right: Giancarlo Stanton rounds the bases after belting a two-run homer in the quarterfinals of the World Baseball Classic in San Diego. Stanton's blast spurred the USA to a 6-3 victory over the Dominican Republic; the USA goes on to face Japan in the semifinals.