Fredonia girls fall to Irvington in state semis...full state of Round 2 tourney action...and the Sabres survive a ten-round shootout. Greg Larson has more details on today's Saturday Sports Update...
Saturday Sports Update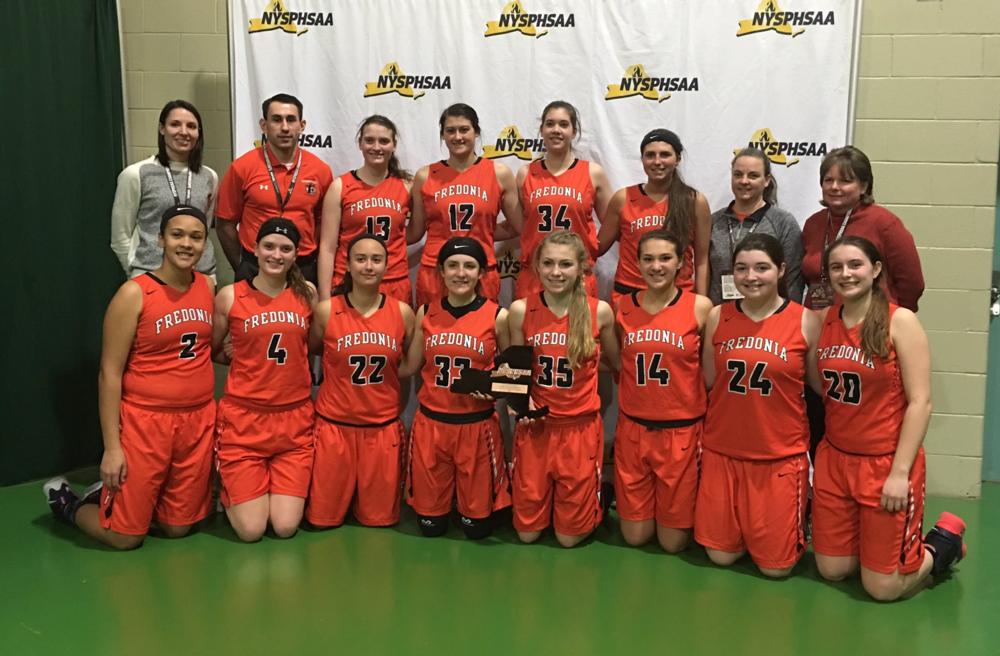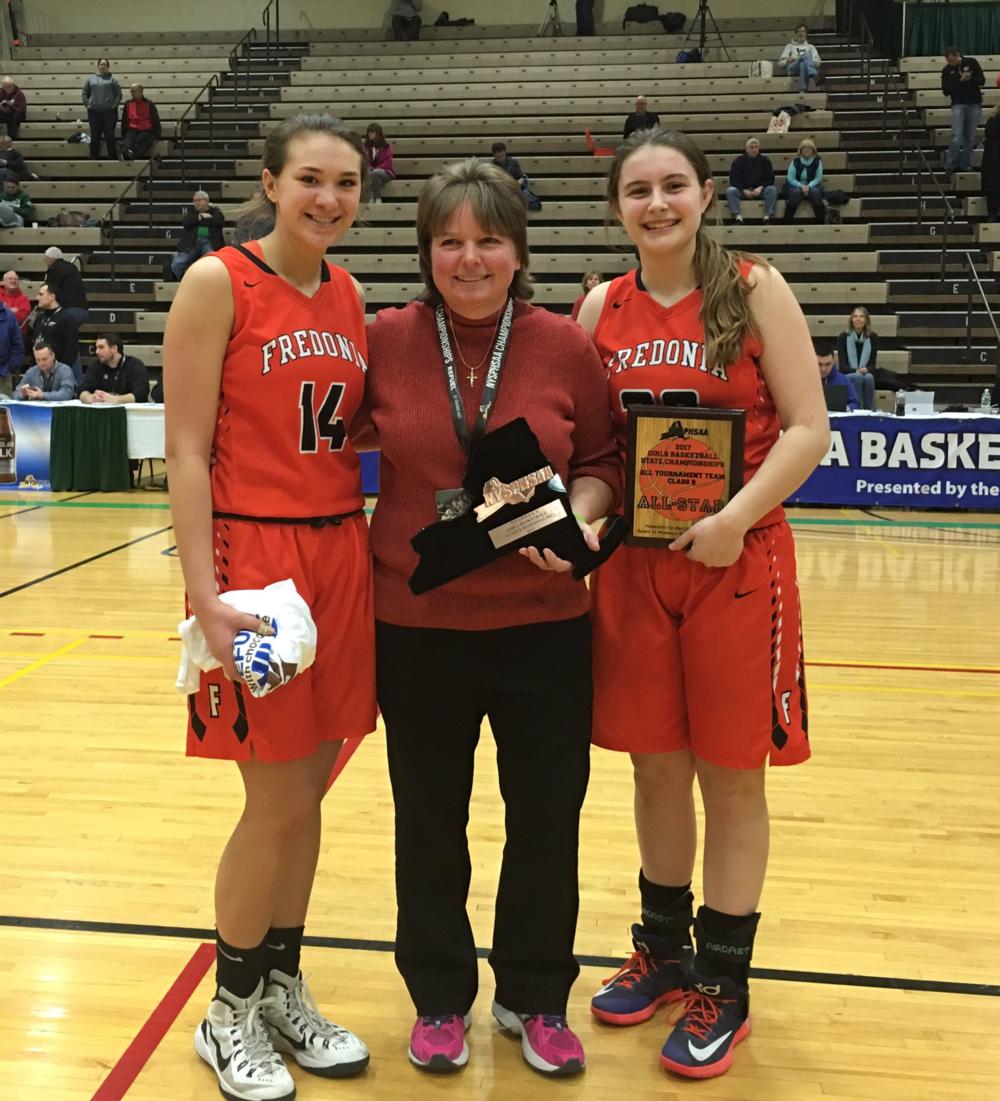 Top left: One final look at the 2016-17 Fredonia High School girls basketball team. The Lady Hillbillies' season came to an end on Friday in Troy, as they lost to Section I champion Irvington 69-57 in the New York State Class B semifinals. Fredonia finished the season with a record of 20-7.
Top right: Head coach Carol Zirkle is joined by Zoya Katta (left) and Katie Price (right) for postgame ceremonies after Friday's loss. Katta was given one of two sportsmanship awards for the contest, while Price got named to the All-Tournament Team for scoring a career-high 29 points, 20 of which came in the 3rd quarter.
Bottom: Buffalo's Zemgus Girgensons beats Anaheim's Jonathan Bernier in the 10th round of a shootout at the Honda Center on Friday. It was the winning goal for the Sabres, giving them a 2-1 victory and a much-needed victory on their West Coast trip.