Thunderbirds outlast Cleveland Hill for C-1 title...Lady T-Birds look to follow suit today...and the Steelers their trip on Long Island with a comfortable win. More details from Greg Larson on today's Saturday Sports Update...
Saturday Sports Update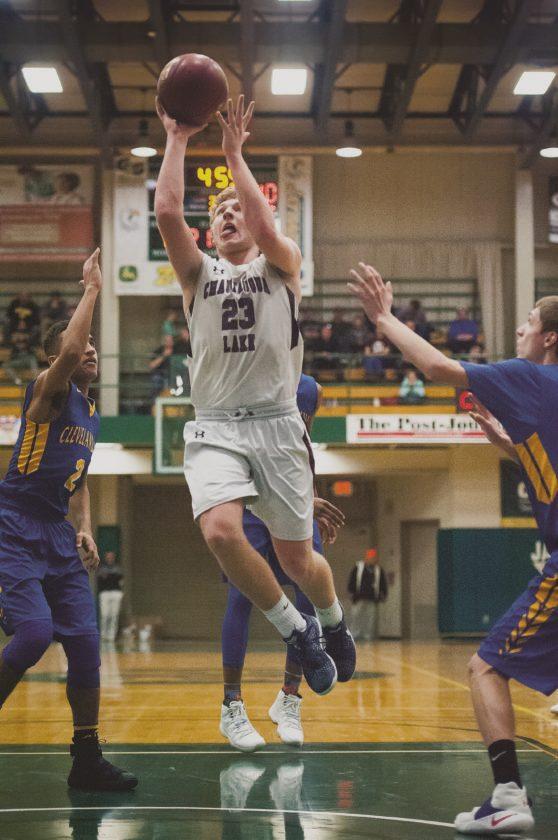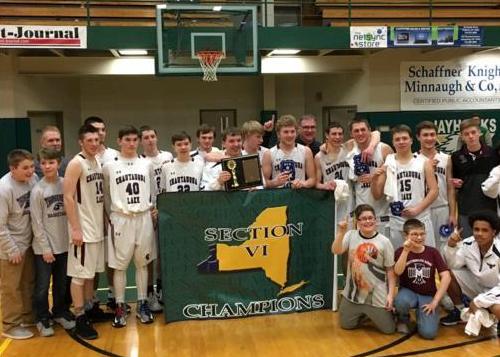 Top: Devin Pope (left) goes up for a shot during the 1st quarter of Friday night's Section VI Class C-1 boys basketball championship game at Jamestown Community College. Pope scored a game-high 33 points for Chautauqua Lake, including 14 points in the 4th quarter, and added nine rebounds, five assists, and three steals, as the Thunderbirds got to celebrate their first sectional title (right). Chautauqua Lake beat Cleveland Hill 68-62, and will go on to face Randolph on Tuesday for the overall Section VI Class C championship. Photos by the Post-Journal and Mayville Maniacs Twitter account
Bottom left: Taylor Phelps looks to make it a double dip for Chautauqua Lake, as she and the Lady Thunderbirds go after a Section VI title of their own. They'll be facing the defending Class C-1 champions, Allegany-Limestone, at JCC. You can hear the broadcast of the game on Kix Country and live streaming on this site. Tip-off will be at 4:00 PM. Photo by the Post-Journal
Bottom right: The Dunkirk-Fredonia Steelers walk off the ice after winning the opening game of the New York State tournament at Iceworks Rink on Long Island. The Steelers defeated Friends Academy by a score of 4-1 and today will look to clinch a spot in Sunday's finals.