Durant gets the better of Westbrook...UConn women extend record streak...and the Sabres finally beat the Leafs. Greg Larson has more details on today's Sunday Sports Update...
Sunday Sports Update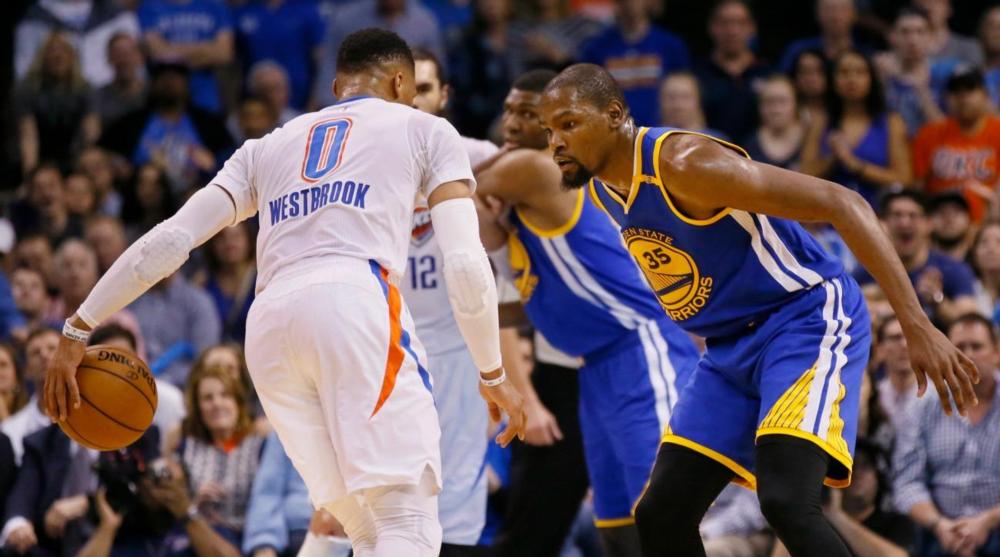 Top: As anticipated, the battle between Russell Westbrook and Kevin Durant took center stage on Saturday in Oklahoma City. Westbrook, as he has done all NBA season, put the Oklahoma City Thunder on his back with 47 points, 11 rebounds, and 8 assists. But Durant got the last laugh in his old building -- his 34 points and 9 boards helped lead the Golden State Warriors to a 130-114 victory. Photo by Sports Illustrated
Bottom left: Napheesa Collier drives to the bucket for the UConn women on Saturday against SMU. The Huskies won 83-41 for the program's 99th consecutive win, extending their NCAA record. After the game, head coach Geno Auriemma says his team will lose at some point, despite no signs of that happening anytime soon.
Bottom right: Sam Reinhart scores one of the Buffalo Sabres' three goals Saturday night against the Toronto Maple Leafs. Evander Kane scored the other two goals in Buffalo's 3-1 victory over the Leafs, their first win over their Atlantic Division Rivals this season. Jack Eichel had an assist on all three goals in the win. Photo by USA Today