Lady Billies fall to Lake Shore in season opener...Dunkirk boys take second in Lancaster Tip-Off Tourney...and Westfield earns spot in its championship game. Greg Larson has a rundown of all of Friday's high school basketball action, plus more on today's Saturday Sports Update...
Saturday Sports Update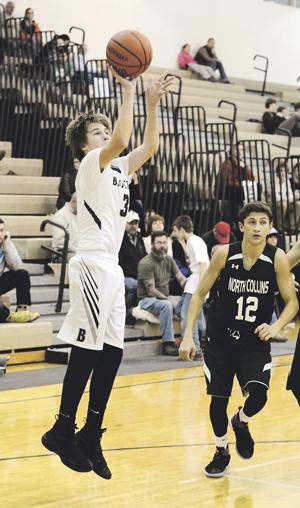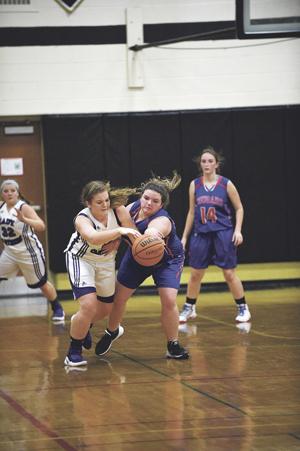 Top: Several local teams were in action during the first Friday of the new high school basketball season. Left, Brocton's Ronald Brown puts up a shot against North Collins. The Bulldogs lost in a tight contest by a score of 50-48. Right, Pine Valley's Emily Raiport and Cassadaga Valley's Paige Hitchcock battle for a loose ball during the Hae Jude Tournament in Silver Creek. The Lady Panthers came away with a 38-22 victory and will face Silver Creek this afternoon in the tournament's championship game. Photos by the Observer
Bottom: College football's regular season is winding down, as conference champions are being decided. Left, Washington's Taylor Rapp runs back an interception during the second half of the Pac-12 Championship Game against Colorado on Friday in Santa Clara. The Huskies won easily 41-10 and appear to be on track for a spot in the College Football Playoff. Right, Western Michigan players celebrate their 29-23 victory over Ohio in the MAC Championship Game in Detroit.