Dunkirk holding parade for Marauder football team...Bills to get Sammy Watkins back on Sunday...and rivalry week continues on the college gridirion. Greg Larson has more details on today's Saturday Sports Update...
Saturday Sports Update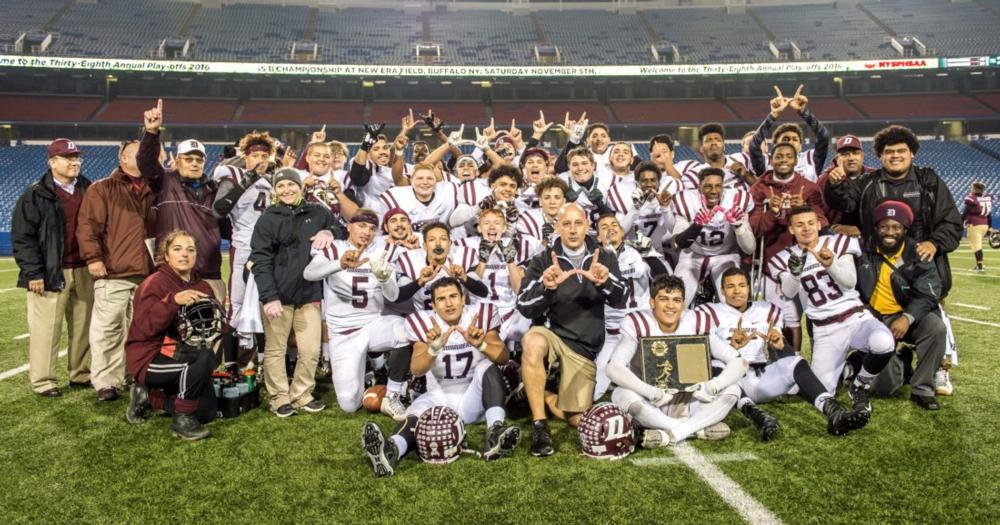 Top: While they were not successful in booking a trip this weekend to the Carrier Dome, the Dunkirk Marauders in 2016 were successful in just about every other way possible. This afternoon, the City of Dunkirk is holding a parade to celebrate the team's achievement of winning the school's first ever Section VI high school football championship and making it to the New York State Class B semifinals. Not bad for a team that started the season 0-2!
Bottom left: Look for this face to be on the field for the Buffalo Bills on Sunday. Sammy Watkins has missed the last two months with a recurring foot injury, but he was able to practice all week, and head coach Rex Ryan plans on playing the 3rd-year receiver against Jacksonville. The team today added Watkins to the active roster.
Bottom right: Ryan O'Reilly tries to fire a shot past Thomas Grubauer during the Buffalo Sabres' game against the Washington Capitals on Friday at the Verizon Center. The Caps' backup goalie was a rock in net, making 32 saves as they defeated the Sabres by a 3-1 score. Sam Reinhart scored the only goal of the game for Buffalo. Photo by the Buffalo News