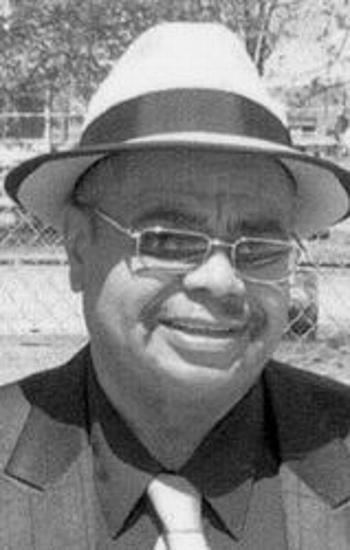 Johnnie Lockett, of Lincoln Avenue, Dunkirk, NY died Friday morning (June 1, 2012) at his residence after an extended illness. He was 69 years of age, born in Lee County, Georgia on Jan. 9, 1943, the son of the late Johnnie and Elizabeth (Thomas) Lockett.
A resident of Dunkirk for the past 47 years, he was a retired employee of Dunkirk Radiator. He was a member of Good Hope Baptist Church.
Surviving is his wife, Alberta (Simmons) Lockett who he married on Nov. 5, 1988; his children, Jerry Lee Lockett, Diane Lockett, Ernest Lockett, Gary Lockett, Anthony Lockett, Gregory Lockett, Nicky Lockett and Patricia Clyde, all of Dunkirk; his stepchildren, Brenda Maxwell of Rochester, NY, Tyrone Maxwell of Stafford, VA, Joequetta Cuyler, Katrina Tirado, both of Dunkirk, Tony Maxwell of Gerry, NY and Sherry Watts of Dunkirk; his brothers, Jimmie (Pearl) Lockett, Thaddeus (Rose Mary) Lockett both of Dunkirk, David (Peaches) Thomas of Clinton, Maryland, Willie Fred Lockett and Dennis Hardwick, both of Dunkirk; and his sisters, Betty Nealy of Quincy, Florida, Emma Sneed of Rochester, NY, Jessie Lockett of Dunkirk, Mary Lean (Clyde) Williams of Miami, FL, Gladys Lockett of Dunkirk, Rosalie Lee Hardwick of Rochester, NY and Alberta Hardwick of Fort Lauderdale, FL. Numerous grandchildren, great-grandchildren, nieces and nephews also survive.
Funeral services will be held Thursday, June 7, 2012 at the Good Hope Baptist Church. The Rev. Leo Nixon will officiate. Interment will follow in St. Mary's Cemetery. Friends may call at the Newman Funeral Home, Inc. from 1 to 4 p.m. Wednesday.
By the Observer