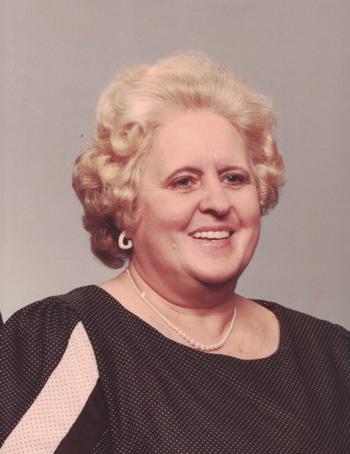 Leafah Eloise Scarberry, 88, a resident of Falconer, passed away Wednesday, May 9, 2018 at Heritage Village in Gerry. She was born in Ravenna, OH on July 5, 1929 to the late Thomas and Nellie Wood and married Charles E. Scarberry on February 11, 1949.
Leafah worked as a waitress and house painter, and enjoyed helping to raise her grandchildren. She loved playing rummy and was known for her generous spirit.
She is survived by two children, Sonja Saxton and Blair Scarberry, both of Jamestown; and four grandchildren, Charles Chase of Silver City, NM, Taryn (Tim) Jackson of Asheville, NC, Bruce Scarberry of Brimfield, OH and Tracey (Sean) Spanbauer of Fountain, CO; five stepgrandchildren, Todd, David, Michael and Melissa (Mel Tileston) Saxton and Michelle (Joe) Battaglia; and 13 great-grandchildren. She was preceded in death by her husband (December 7, 1988); her son, Bruce T. Scarberry (June 18, 1994); her great-grandson, Andrew T. Scarberry (May 20, 2017); and her son-in-law, Arthur P. Saxton (February 2, 2018).
The memorial service will be held at 4 p.m. Saturday, May 19 in the Jordan Funeral Home, Sinclairville. Visitation will be held from 2-4 p.m. on Saturday. Burial will be in Lake View Cemetery, Jamestown.
In lieu of flowers, memorials can be made to Sinclairville Baptist Church, Sinclairville, NY 14782.
Obituary from the Post-Journal