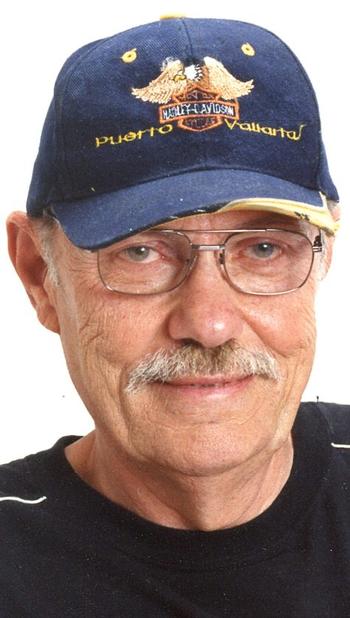 Stephen J. Peck, 75, of Dunkirk died unexpectedly Sunday evening, May 13, 2018 at Brooks Memorial Hospital in Dunkirk. He was born October 15, 1942 in Dunkirk, the son of the late Grayson and Helen (Vlachos) Peck.
A lifelong Dunkirk resident, Stephen was a graduate of Dunkirk High School, Class of 1960 and also SUNY Fredonia in 1970. He served in the U.S. Air Force from 1962 to 1965.
Stephen was the proprietor of Hero's Cycle Center in Fredonia and had also worked at Dunkirk Ice Cream Company.
He was a member of the Dunkirk Elks Lodge No. 922 and the South Shore Rod and Gun Club. Stephen enjoyed riding motor cycles with his friends, hunting and spending time with his dog Brutus.
Survivors include his wife, Barbara E. (Kopliner) Peck, whom he married August 22, 1970; one son, Warren (Liliana) Peck of Land O'Lakes, FL; two grandsons, Logan and Hayden Peck; one sister, Barbara (Larry) Barkley of Fairmont, WV; and several nieces and nephews. Besides his parents, he was preceded in death by his son, Michael Peck.
Relatives and friends are invited to attend a Memorial Mass, which will be celebrated Saturday, May 19 at 11:00 AM in Holy Trinity Church. Full Military Honors will be accorded by the Dunkirk Joint Veterans Council Honor Guard. Calling hours will be held Friday, May 18 from 3:00-7:00 PM at the McGraw-Kowal Funeral Home.
Obituary from the Observer