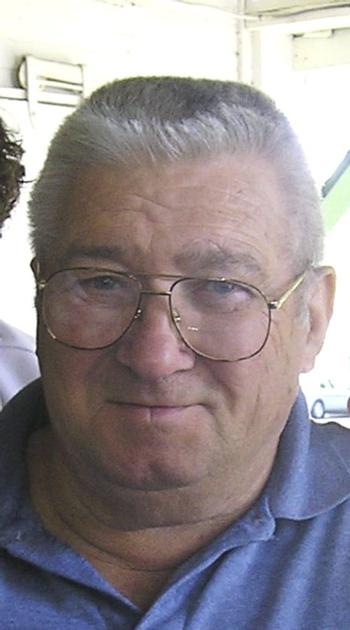 Fredrick Stanley Brown, 86, of Brocton, formerly of Mayville, died on Thursday, May 10, 2018 at Westfield Memorial Hospital. He was born April 23, 1932 in Dewittville, the son of the late Fredrick and Grace Osborn Brown.
Fred had worked at Dunkirk Ice Cream, the New York-Pennsylvania Railroad, Klings Furniture and Rhomers Furniture. He was a veteran of the United States Army, having proudly served his country in the Korean War.
Fred was a member of the Brocton American Legion J.W. Dill Post 434, the Westfield Moose Lodge 118, the Brocton-Westfield Senior Citizens, and was a member of the Fellowship Church of Brocton.
He enjoyed family history and genealogy, traveling and sightseeing, especially on long drives, and "shooting the breeze."
Fred is survived by his four children, Vern (Bonnie) Brown of Jamestown, Ron (Dorie) Brown of Corry, PA, Paul (Melissa) Brown of Portland and Keith Brown of Brocton; four siblings, Margaret Panek, Pat Osborn-Brown, Doris Rhoads and David Kingsley; 13 grandchildren; 25 great-grandchildren; and many nieces, nephews and cousins. He was preceded in death by his parents; his longtime companion, Geraldine Wilkins; a sister, Grace Bloss; two brothers, Dick and Larry Kingsley; and his stepfather, George Kingsley.
The funeral will be held on Wednesday, May 16 at 1 p.m. at the Freay Funeral Home in Mayville. The Rev. Timothy Ryan will officiate. Burial will be in Mayville Cemetery with military honors. The family will receive friends from 2-4 and 7-9 p.m. at the funeral home (139 S. Erie St., Mayville) on Tuesday, May 15.
Memorials can be made to the Brocton Rescue Squad, 80 Lake Ave., Brocton, NY 14716.
To leave a remembrance or to post condolences to the family, please visit www.freayfuneralhome.com.
Obituary from the Observer