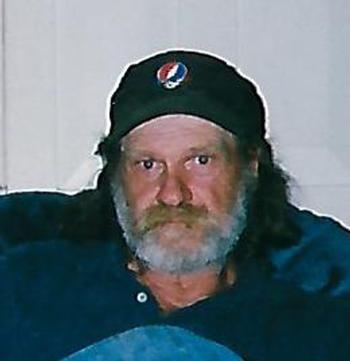 Rance Freeman, Sr., 63, of Bemus Point, formerly of Mayville, died Tuesday, May 8, 2018 at his home with family by his side. He was born September 15, 1954 in Westfield, the son of the late Mathew and Dorothy Lincoln Freeman.
Rance had been self-employed in the construction industry. He was a veteran of the United States Army.
Rance enjoyed caring for his chickens, traveling, having been through all 50 states, and most of all, he loved being with his family, especially his grandchildren.
He is survived by his two children, Rance (Jessica) Freeman, Jr. of Bemus Point and Dorothy (Michael) Kleckner of Silver Creek; five grandchildren, Cassandra, Summer and Rance Freeman, Makena Kleckner and Jamie Jones; and two brothers, Harold "John" (Joyce) Freeman of Westfield and Kenny Freeman of Florida. Rance was preceded in death by his parents; a grandson, Mathew Freeman; two brothers, Floyd and Carl Freeman; and one sister, Mavis Freeman.
There will be no visitation or services at this time. A memorial service will be held at a later date to be announced.
Memorials can be made to the Chautauqua Hospice and Palliative Care, 20 West Fairmount Ave., Lakewood, NY 14750.
To leave a remembrance or to post condolences to the family, please visit www.freayfuneralhome.com.
Obituary from the Observer