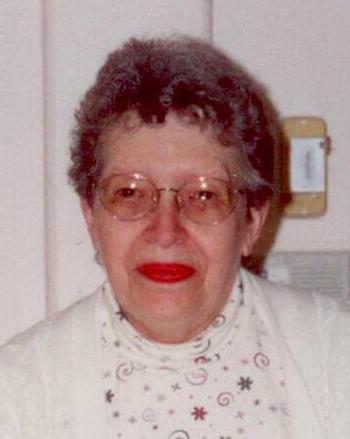 Phyllis L. Hurd, 87, of Silver Creek died Monday morning, May 7, 2018 at the Gowanda Rehabilitation and Nursing Center in Gowanda, following an extended illness.
Phyllis was born at home on April 3, 1931 in Silver Creek, the daughter of the late Alfred and Consuelo (Brotz) Scotlow. She was a lifelong area resident who graduated from Silver Creek High School in 1949.
She worked for many years as a bookkeeper for Guarcello's Plumbing in Silver Creek until her retirement. Her hobbies included arts and crafts, needlepoint, and working word search puzzles.
Phyllis enjoyed gardening, and was known for her tomatoes. She could be found watching any crime show on TV, trying to figure out who did it. There was a special place in her heart for Lucky and Shadow her cats.
Phyllis is survived by a daughter, Sue (Paul) Fleissner of Silver Creek; a grandson, Thomas (Trish) Fleissner; and a granddaughter, Jennifer (Vincent Tundo) Fleissner.
In addition to her parents, Phyllis is preceded in death by her first husband, James Nogle; and her second husband, Henry Hurd.
As per Phyllis' wishes, there will be no public visitation. A graveside service was held on Wednesday, May 9 at 11:00 AM at the Glenwood Cemetery in Silver Creek.
The family suggests memorial contributions in Phyllis' memory to the Silver Creek Emergency Squad, 162 Central Ave., Silver Creek, NY 14136; or the Silver Creek Fire Department, 172 Central Ave., Silver Creek, NY 14136.
To share a condolence or a remembrance, go to www.holeparkerfc.com. Arrangements by the Hole-Parker Funeral Chapel, 160 Central Ave., Silver Creek.
Obituary from the Observer