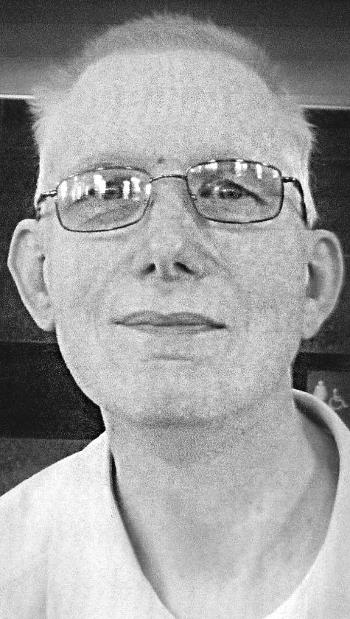 Jeffrey Spinler, 58, of Allegany passed away Sunday, April 8, 2018 at Olean General Hospital. He was born September 6, 1959 in Salamanca, a son of the late Walter A. and Iva Jean Newton Spinler. He formerly attended Randolph Central School.
Jeffrey had been employed for 35 years at Subcon Industries.
He attended Central Baptist Church in Olean and enjoyed football as a Bills and Steelers fan, NASCAR, assembling model cars, riding a bicycle, and going to car shows with his brother Merle.
Brother of Terence (Cindy) Spinler of Sinclairville, Linda (Brian) Strong of Stockton, Merle (Shari) Spinler and Janet (Carmen) Ferraloro, both of Jamestown; uncle of Carrie (Jesse) Schafer, Autumn (Robert) Sutherland, Melissa (Charles) Harrison, Rebecca Ferraloro, Skyler Tritapoe, Joshua (Alayna), Jeremy, Ryan (Italia) Spinler and the late Timothy Lee Spinler; Also survived by great-nieces and great-nephews, aunts, uncles and cousins; and his caregivers who were a gift and blessing to him for 13 years, Jerry and Debra Cummins of Allegany.
Funeral service will be held at 11 a.m. Thursday, April 12 in the Jordan Funeral Home, Sinclairville. Visitation will be held from 4-7 p.m. Wednesday, April 11. Burial in Evergreen Cemetery, Sinclairville.
Memorials to Central Baptist Church, 701 W. State St., Olean, NY 14760.
Obituary from the Post-Journal