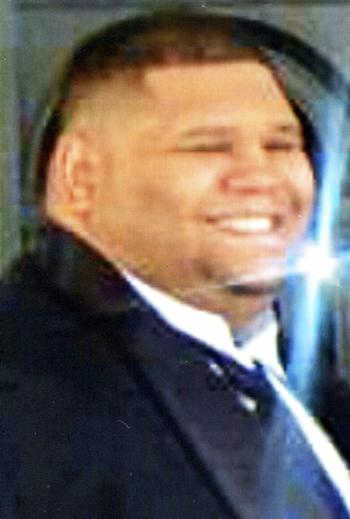 Emmanuel J. "Manny" Escobar died Tuesday, March 6, 2018 at the Hamot Medical Center in Erie, PA, following a short illness. He and his twin brother, John, were born in the Bronx on October 30, 1975 to Jose Escobar and the late Felicidad Acevedo.
Manny graduated from Dunkirk High School and Jamestown Community College with a degree in Business Administration. He was self employed as a Security Officer for various companies and for Sunny's in Fredonia. Manny also enjoyed being an amateur independent wrestler. But most of all, Manny was well loved and will be remembered for his bountiful kindness to many people in the community.
Manny is survived by his older brother, Joseph Escobar of Dunkirk and twin brother, John Escobar of Fredonia; and sisters, Diana Ruiz of Chicago, IL, Dannette Lopez of Dunkirk and Grace Janosek of Virginia. He is further survived by several nieces and nephews. Besides his mother, Manny was predeceased by his brother, Hernando Cardenas of Dunkirk.
Manny's funeral service will be held on Sunday, March 11 at 4 p.m. at Getsemani Church on Central Avenue near Lake Shore Drive in Dunkirk. Reverend Carlos Llera, Pastor, will officiate. Relatives and friends are invited to attend his funeral service and may call at the Fantauzzi Funeral Home, 82 East Main Street, Fredonia on Saturday, March 10 from 2-4 and 7-9 p.m.
Interment will be held at the request of the family.
All arrangements have been entrusted to Michael R. Fantauzzi, owner and director.