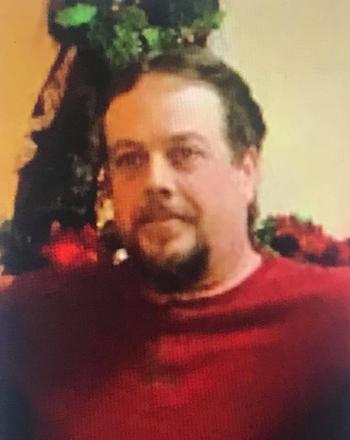 James H. Webber, age 48, of Center St., Forestville passed away Wednesday, March 7, 2018 at home. He was born in the Town of Hanover on June 11, 1969, the son of Frederick and Ruth (Seeley) Webber.
Jim served with the United States Marine Corps. He was a self-employed contractor and owned and operated the former Otto Builders of Cattaraugus. He still did framing and other other carpentry jobs up until his health started failing him.
Jim enjoyed motorcycle riding, as did his wife. Jim and Ethel "Kate" both knew each other in their younger years and were reacquainted later in life while enjoying their passion for motorcycles and riding. He also enjoyed the art of painting and was talented at it.
Jim married the former Ethel "Kate" Sharp, who survives, along with his parents, Frederick (Temple) Webber of Forestville and Ruth (late Ronald) Hilliker of Jamestown. Survivors also include his children, Courtney (Jarrett Richardson) of West Valley, Gabrielle (Josh) Kasprzyk of Cheektowaga and Jonathan J. Webber of Forestville; grandchildren, Isabella, Makayla, Gracelyn and Sebastian; Ethel's children, Sean (Nicki Proudman) Sharp, Timothy Gates and Jessica (Michael) McNevin; and their 12 children and two grandchildren also survive; as do Jim's siblings, Daniel Webber of Gowanda, Cyndi (Timothy) Shook of Michigan, Douglas Webber of Perrysburg, Timothy Webber of Hawaii and Todd Webber of Batavia. Jim is also survived by stepbrothers, Patrick and Gregory Kuhn. Several nieces, nephews and cousins also survive. Jim was preceded in death by a daughter, Arielle; and a brother, Randy.
Friends may call at the Schindler Funeral Home, 44 Center St., Gowanda from 2-4 and 6-8 p.m. Sunday, March 11. A time of remembrance will take place Sunday at 8 p.m.