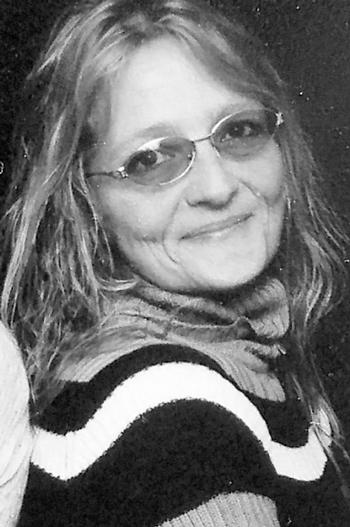 Wanda Lee Mesler-Frankson (Bortz) of Jamestown passed away Friday, February 9, 2018 in UPMC Chautauqua WCA following a lengthy illness.
Wanda was preceeded in death by her grandparents; mother, Laura Allen Michel-Wilder and her father, Charles Bortz; her brother, Rick Whipple from Ellington; and two infant sons, Tommy and Justin Whitman. She is survived by four sisters, Rolanda Maxim from Gardner, MA, Geneva Wiles from New Prague, MN, Geraldine Silverthorn from Wellsville and Yvonne Huntley from Sherburne, NY; four children, Arin Whiteman, Tarren Whiteman, Uzene Bortz and Taija Pettit; and four grandchildren, Shelby, Ryan, Makala and Xavier.
Wanda loved to do many kinds of crafting and thrifting as a hobby and had an endless love for animals. She loved to volunteer and did so at many different places over times. She was the kind of person that would help anyone in need if she was able to. She will be missed dearly by all who knew her.
There will be no funeral or viewing. Wanda had opted to donate her body to science. Plans are taking place to have a memorial service for her at a later date which will be announced.
If anyone would like to make a donation, she would have liked it made to the American Cancer Society. Wanda herself was a cancer survivor.
Obituary from the Observer