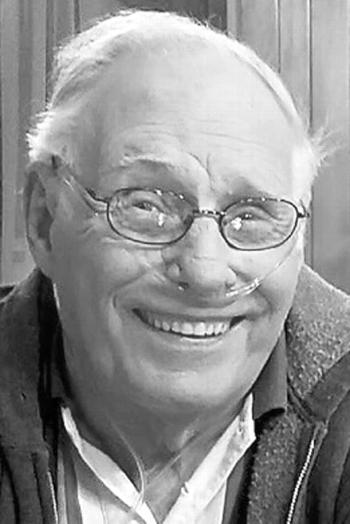 William H. Depew, age 79, of Fredonia died Saturday, February 10, 2018 at home with his loving family at his side.
Bill was born in Bath on April 22, 1938 to the late Gordon F. and Genevieve Hunter Depew. He graduated in 1956 from Dundee Central High School and graduated from Albany College of Pharmacy in 1960.
Bill served in the U.S. Army, S.P. 4-E-4, based in McClellan, AL. He moved to the Dunkirk-Fredonia area in 1964 and became owner and operator of Leader Pharmacy in Fredonia. He was a member of the American Legion Fredonia Memorial Post 59, the Jaycees, Kiwanis Club, and Meals on Wheels. He enjoyed golfing, and skiing. Bill especially enjoyed drag racing. He was active member of the NHRA (National Hot Rod Association), and as an owner, won two national championships with good friend and driver Todd Drummond.
Bill is survived by his special companion, Fran S. Smith; his children, Sherri L. Ruge, Wendy Jo Depew, Stacey A. Redeye, Penney S. (Fred) Stern and Lori E. (Ken) Lindquist; stepchildren, Cyndi (Don) Skelly, Sandy House and the late Randy House; also survived by Debbie Shuler, Karen (Matt) Abram and Lynn Kelley; 18 grandchildren; 14 great-grandchildren; two brothers, Allan (Kathy) Depew and Clark (Maxine) Depew; a sister, Virginia Depew (Randy) Shepard; and several nephews, niece and cousins. Bill is predeceased by his parents and grandparents.
Calls may be made Friday, March 23 from 6-8 pm at the Larson-Timko Funeral Home, 20 Central Avenue, Fredonia. Funeral services will be private.
Flowers gratefully declined. Memorial contributions in Bill's memory may be made to Dundee Central School, Class of 1959 Scholarship: ATTN: Cathy Mausary, 55 Water Street, Dundee, NY 14837.
Online condolences may be made at www.larsontimkofuneralhome.com. Arrangements by David J. Dengler, Larson-Timko Funeral Home.
Obituary from the Observer